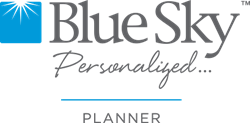 "In any industry, key insights into trends and market shifts, in addition to solid baseline predictions, are paramount to effective decision making," -Harlan Arita
Cary, NC (PRWEB) June 07, 2017
Blue Sky, which sells planning and organizational products, selected Vanguard Software from a large pool of vendors to automate and improve its sales forecasting and planning processes.
Vanguard Software makes predictive analytics software for supply chain, sales, and operations planning (S&OP), financial forecasting, and Integrated Business Planning (IBP).
Blue Sky sells calendars, planners, journals, binders, and other business and educational accessories, both online and through thousands of locations across the country. Retail partners include FedEx Office, Office Depot, OfficeMax, Staples, Target, Walmart, and others.
Until recently, Blue Sky had used spreadsheets to compile and manage sales and operations data. This process had become burdensome, error-prone, and ill-suited for the scale and complexity of Blue Sky's sales and distribution schemes.
Apart from factoring multiple channels: direct, retail, online, in store, Blue Sky has also to contend with aggressive seasonal demand – the starts of each calendar and academic year. In fact, Blue Sky racks up nearly half its annual sales during those two, roughly three-week demand rushes. For that and other reasons, the company needed best-in-class forecast automation, plus the ability to forecast by customer, product line, or SKU quickly and easily. These abilities are essential to seasonal planning, marketplace agility, sales growth, and profitability.
"In any industry, key insights into trends and market shifts, in addition to solid baseline predictions, are paramount to effective decision making," said Harlan Arita, Vice President of Supply Chain at Blue Sky. "Vanguard Software's platform stood apart for that very reason. It combines fluid baseline forecast automation with the ability to assimilate adjustments and overrides in ways that match our internal business processes. That's seamless integration of people and process in a unified environment," he said.
Vanguard Software's business forecasting and planning platform is designed to provide exceptional baseline forecasts that also layer in the market foreknowledge of business users – new customers, promotions, competitors, etc.
"We make every effort to give our clients the most dependable and accurate forecasts in the market, allowing them to make optimal plans, policies, and decisions," said Neal Goffman, Chief Sales and Marketing Officer with Vanguard Software. "Our ultimate goal is to maximize efficiency and profitability throughout the organization."
Arita said he expects forecast-related labor costs to drop by 15 percent while forecast accuracy increases by at least 5 percent. Meanwhile, key employees tasked with manual forecast processes will be free to focus on higher value pursuits.
Arita also noted that once sales forecasting and demand planning applications are in place, Blue Sky may look to install Vanguard Software's inventory optimization tool to lower carrying costs, reduce stock-outs, and further boost profitability.
"Inventory optimization is the next phase with Vanguard. We see much value with having the same SKU being sold to different customers from different warehouses, and with that, the challenge lies in having the right inventory at the right place and time – all things that Vanguard Software has the ability to deliver." Arita said.
About Blue Sky
Blue Sky is a solution – We help millions of people achieve their dream of organization, effectively and with style. More than just a pretty planner, Blue Sky creates dated planners, calendars, notebooks (and more!) that help people manage their time and organize their lives - effectively and with style. High quality and incredibly functional, Blue Sky products help to plan well, stay on track, and keep it together, all with a variety of sizes, formats, and designs to suit any lifestyle and personality. Thoughtfully designed in sunny southern California.
About Vanguard Software
Vanguard introduced its first product for decision support analysis in 1995. Today, thousands of companies across every major industry and more than 60 countries rely on Vanguard Integrated Business Planning (IBP), forecasting and advanced analytic solutions.