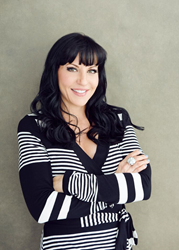 Utilizing inbound and outbound marketing as a strategy can yield a revenue growth of 30% or greater within a year.
Tampa Bay, Fla. (PRWEB) April 17, 2017
For 61% of business-to-business (B2B) marketers, high-quality lead generation is their top challenge and, in support of their strategies, 58% increased their lead generation budgets in 2015. In 2010, Clickback, a software as a service company, transformed its opt-in email marketing software into Clickback MAIL.
Research shows that 94% of B2B buying processes begin with an online search, and 76% of them use three or more channels during that research.1 Armed with this knowledge and the success of Clickback MAIL, Clickback is now offering Clickback WEB, accelerated lead generation like no other. It does so through a unique approach which captures 94% of web visitors who are typically never seen. For B2B marketing, network information is tied to a company versus an individual, and therefore, individual contact information is not compromised. The result engages visitors in a more targeted way than do traditional analytics.
The rise of social media marketing has created buzz about the effectiveness of inbound lead generation. As an industry leader, Clickback recognizes that accelerated lead growth doesn't come from utilizing inbound marketing alone; the key is to pair inbound with outbound marketing for effective lead growth. With inbound marketing generating 41% of a B2B company's revenue and outbound generating 42%, it's clear that neither is going to replace the other, at least according to industry publication B2B Marketing.2 "Utilizing inbound and outbound marketing as a strategy can yield a revenue growth of 30% or greater within a year," added Helms.
The core focus of the St. Catherine's, Ontario, leader is to maximize a company's website return on investment (ROI). Clickback recognizes that an investment in a website is a substantial commitment for companies—and this one additional tool makes it pay off in ways unheard of before today. "The technology functions as caller ID for websites, and its potential for filling a sales pipeline changes the game," commented Karla Jo Helms, CEO, Chief Evangelist and Anti-PR Strategist for JoTo PR. "Clickback has created the ability to turn every qualified web visitor into a lead, whether or not they have filled out a form."
JoTo PR has signed Clickback as a client to assist it in helping other companies realize the benefits now attainable from their sales pipelines and website investments.
JoTo PR has a rich history in innovative business PR solutions, and provides services to both national and international organizations. The firm is a pioneer in the PR industry, blending traditional PR expertise with high technology so as to harness the advantages of both worlds—traditional and new. JoTo PR specializes in the healthcare, finance and technology sectors, but has worked with a variety of industries and non-profits, using a proprietary process to consistently find, relay and render to the media the information that's valuable to its clients' respective industries.
About JoTo PR:
After doing marketing research on a cross-section majority of 5,000 CEOs of fast-growth trajectory companies and finding out exactly how they used PR, how they measure it and how they wanted the PR industry to be different, PR veteran and innovator Karla Jo Helms created JoTo PR and established its entire business model on those research findings. Astute in recognizing industry changes since its launch in 2009, JoTo PR's team utilizes newly established patterns to create timely PR campaigns comprising both traditional and the latest proven media methods. This unique ability enables JoTo PR to continue to increase the market share and improve return on investment (ROI) for its clients, year after year—beating usual industry standards. Based in Tampa Bay, Florida, JoTo PR is an established international public relations agency. Today, all of JoTo's processes are streamlined PR services that have become the hallmark of the JoTo PR name. For more information, visit JoTo PR online at http://www.jotopr.com.
About Karla Jo Helms:
Karla Jo Helms is the Chief Evangelist and Anti-PR Strategist for JoTo PR.
Karla Jo learned firsthand how unforgiving business can be when millions of dollars are on the line—and how the control of public opinion often determines whether one company is happily chosen or another is brutally rejected.
Being an alumna of crisis management, Karla Jo has worked with litigation attorneys, private investigators and the media to help restore companies of goodwill back into the good graces of public opinion. Karla Jo operates on the ethic of getting it right the first time, not relying on second chances, and doing what it takes to excel.
Karla Jo has patterned her agency on the perfect balance of crisis management, entrepreneurial insight and proven public relations experience. Helms speaks globally on public relations, how the PR industry itself has lost its way, and how, in the right hands, corporations can harness the power of PR to drive markets and impact market perception.
1. Nanji, Ayaz. "The Purchasing Behavior of B2B Buyers." MarketingProfs. 2 October 2014. Web.
2. "Survey Says B2B Marketers Should Avoid Trendy Inbound-only Approach." B2B Marketing. N.p., n.d. Web. 17 March 2017.