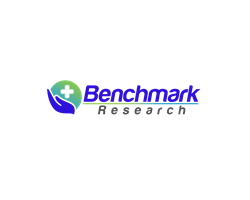 We are also deeply grateful to have been in the top two sites/networks for seven consecutive years. Mark Lacy CEO of Benchmark Research
Austin, Texas (PRWEB) April 18, 2017
For a historic seventh consecutive year, Benchmark Research along with PMG Research Associates and Miami Research Associates, co-members in the VaxCorps vaccine consortium, were named one of the top two Clinical Research Sites or Network. Benchmark Research has been a top finalist since the inception of this category; winning the award four times previously, and first runner up the other three years. The only awards ceremony dedicated to the vaccine industry, the annual Vaccine Industry Excellence (ViE) Awards honor individuals, organizations and initiatives which have made significant contributions to the industry over the past 12 months.
"We congratulate Brenda Atchison and AMR for their well-deserved win this year, and thank our partners in VaxCorps, PMG and QPS/MRA for working with Benchmark to become the unparalleled vaccine network in the world. We are also deeply grateful to have been in the top two sites/networks for seven consecutive years, and are proud that no other company has achieved these accolades in any other category. Finally, and most importantly, we are blessed by all the Benchmark Family employees who ultimately are responsible for this prestigious award," said Mark Lacy, CEO of Benchmark Research.
Benchmark Research is a fully integrated network of multi-therapeutic research sites, spanning three states. With the innovative opening of three Urgent & Family Care Centers this past year, Benchmark Research is enhancing the company patient database, taking on a broader spectrum of indications and is bringing added value to patients and clients. Started in 1997, Benchmark Research continues to lead in the quest to provide excellence in the clinical research industry.