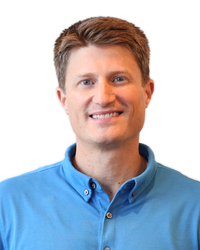 "Our customers are going to love the high-quality and our team is thrilled to offer this product."
URBANA, IA (PRWEB) April 19, 2017
US Cargo Control has launched a new manufacturing capability with the introduction of KWB Grade 100 signal violet chain slings to their product line. KWB, a Pewag company, is known for their high-quality chain and fittings, while Pewag is a leader in the chain manufacturing industry, known for their innovation and high-quality products.
Chain slings are a powerful tool in heavy-duty overhead lifting applications. They perform well in situations where excessive heat is an issue, or environmental issues (like chemicals) may be present.
"US Cargo Control is excited to add chain slings to our manufacturing capabilities. Our customers are going to love the high-quality and our team is thrilled to offer this product," says Todd Kuennen, President of US Cargo Control.
US Cargo Control offers chain slings that are custom-made on-site with Grade 100 alloy chain and fittings.
The Grade 100 chain and fittings are manufactured by KWB, a Pewag company, in a high-visibility signal violet color that is easily identifiable in the field. High-quality and European-made, all KWB products exceed U.S. standards of NACM, ASTM and OSHA. Every link of chain is proof load tested to 2.5 times the working load limit.
Grade 100 offers a 25% higher load capacity than Grade 80, with smaller chain dimensions and considerable weight reduction, resulting in easier handling.
Chain slings come in single leg, 2-leg, 3-leg and 4-leg configurations. Each assembly can be tailored by number of legs, chain dimension, type of hook, and chain length. Assemblies are made in the USA with direct oversight provided. Every component offers traceability with appropriate markings.
Adjustable chain slings are also available. These slings are manufactured with shortening hooks on the master link that allow the legs to be shortened without a reduction in load capacity due to 4-fold safety.
The signal violet color varies slightly between the chain and the fittings due to the thick powder coating the components have, versus the spray painted coating of the chain.
US Cargo Control is the exclusive carrier in the continental United States for KWB signal violet chain in the 9/32" to ½" sizes, making this not only a quality product, but a unique one as well.
About US Cargo Control
US Cargo Control is a leader in the cargo control industry, specializing in cargo control, lifting slings, rigging equipment and moving supplies. With growing product offerings and a focus on innovation, the company is committed to offering quality products, timely delivery, and an excellent customer experience. Expanding manufacturing capabilities and custom options further ensure customers get what they want, when they need it.