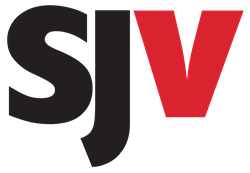 We're excited to announce this acquisition, and the numerous ways our customers will benefit from it.
Kennesaw, GA (PRWEB) April 20, 2017
SJV & Associates announced today its acquisition of ISS's country specific international criminal business, and employment/education verifications business. The acquisition aligns with each group's strategic vision and direction for international business. SJV will continue to diversify its international product offerings, as ISS focuses their efforts on enhancing their global data-driven business lines.
"The decision to sell these specific business lines to SJV makes the most sense for our customers and employees," said ISS's CEO, Chuck Papageorgiou. "We continue to make investments in our data services, especially WorldWatch Plus Global Sanctions, and SJV continues to make investments in its international criminal and verifications solutions."
Customers of ISS ordering country specific criminal searches and verifications are being transitioned to SJV's Global Ordering Platform over the coming weeks to ensure a smooth, seamless, and secure transition. "We're excited to announce this acquisition, and the numerous ways our customers will benefit from it." said Scott Vanek, Founder & President of SJV. We remain committed to providing a comprehensive and compliant suite of international solutions for all CRAs."
This statement was further echoed by Nitza Lamas, SJV's Vice President of International Solutions and Compliance. "Our excitement regarding this acquisition is rooted in the expansion of our international products, to provide more solutions that enable customers of SJV to compete and grow internationally."
ABOUT SJV
SJV & Associates is a Global Solutions Provider, combining innovative technology with human expertise. Driving the highest standards for time service and accuracy with Conventional Court Research, Automated Court Research, International Solutions, MedEx Solutions, and our Verifications Suite; SJV is the Supply Chain Leader to the Background Screening Industry.
SJV is also the only firm in its direct marketplace to maintain an ISO 9001:2008 Certified Quality Management System, ensuring superior quality research, results, and customer service, for their entire client base. For more information, visit http://www.sjvassoc.com, or contact us directly at 800.203.0582 and via e-mail to solutions@sjvassoc.com.
ABOUT ISS
Founded in 2007, International Screening Solutions serves employment and due diligence organizations around the globe. WorldWatch Plus searches global sanctions, watch list, and blacklist data, PEP lists, and worldwide media for anti-money laundering (AML) and know your customer (KYC) programs. The data is completely refreshed daily from 1,600 global sanction sources and 1,100 PEP sources, with an adverse media archive of 6 million articles. WorldWatch Plus has been used to conduct millions of public information source searches and includes a search monitoring feature to facilitate recurring searches.
ISS recently announced significant enhancements to its industry-leading WorldWatch Plus® global sanctions, PEP and adverse media search product. Sources were expanded to cover more than 1,600 sanctions, watch lists and blacklists, and a European Union-based solution was launched to help customers there comply with evolving EU personal data regulations. ISS also maintains a proprietary database of criminal clearance certificate validation information, and recently automated processes related to its KYC national ID card validation business.