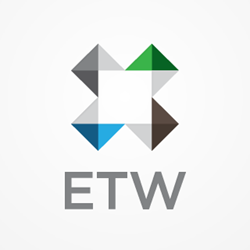 Culture should be the main driver of growth in an organization...
Mesa, Arizona (PRWEB) April 18, 2017
In Execute to Win's (ETW) latest whitepaper, Objectively Scoring Culture, readers learn how to drive an intentional culture in an objective and developmental way that engages both managers and employees. The whitepaper will help readers understand best practices on creating an intentional culture, scoring it accordingly, and ensuring it sticks by holding employees accountable.
This is one of the proven best practices utilized within ETW's Management Operating System to ensure clients' success. It's a way to highlight culture as an important and valid component to a performance management effort.
The whitepaper provides key examples, terminology and best practices to help readers…

Understand how observable behaviors contribute to culture and scoring
Learn useful terminology to provide clarity among your organization's leadership and management teams
Compare and apply ETW's three dimensions of scoring criteria to their own organizations
Receive guidance on how and where to get started
"Having an objective approach to scoring employees on culture benefits an organization in a number of ways," says ETW VP of Sales and Marketing Jack Irving. "Not only does it help employees feel they are being fairly evaluated, but it also helps them to recognize how their behaviors and actions do or don't align with the company's culture in a clear and decisive manner."
Culture should be the main driver of growth in an organization, but until your organization's culture is solidified and practiced daily by every member of the team, it won't be. Holding each individual employee accountable for their alignment to culture will get your organization on track for having a fully-developed intentional culture.
Read ETW's new whitepaper, Objectively Scoring Culture, now available for download on their resources page.
About ETW:
ETW provides a platform to track, evaluate and measure employee performance against the major objectives of the organization. Easily execute and translate long-term strategy into clear, actionable goals. With ETW you can effectively communicate the company's roadmap to success and engage everyone throughout the organization with that roadmap. Using ETW your organization can connect employees to strategy and culture to drive sustainable winning results. Learn more at http://www.etw.com