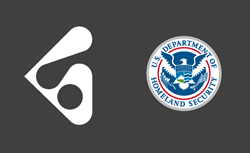 We are committed to bringing all of our engineering experience and ingenuity to bear on this effort.
Arlington, VA (PRWEB) April 18, 2017
Blackstone Federal is proud to announce it has been awarded a strategic services contract to support the Department of Homeland Security's Office of the Inspector General (OIG) Information Technology Division (ITD). Blackstone will be partnering with OIG ITD to modernize their system and application architecture, as well as empower automation and cloud readiness to ensure a successful migration into Azure and other cloud environments.
This contract marks the first opportunity for Blackstone Federal to partner with DHS OIG. "We look forward to a strong, open, and honest relationship that will yield positive results for both organizations," said Giles Kesteloot, Executive Director of Blackstone Federal Services. "We are committed to bringing all of our engineering experience and ingenuity to bear on this effort as we partner with OIG's talented sponsors to achieve digital transformation, ultimately arming them to better support and serve their important mission."
Blackstone Federal has a proven 14 year track record supporting DHS and has helped shape the Department's cloud strategy, accelerate the integration of emerging technologies and processes, and architect some of the Department's most successful enterprise level IT services.
For more information about how Blackstone Federal can help your organization achieve mission objectives, please contact us at level_up(at)blackstonefederal(dot)com.
*********************************
About Blackstone Federal
*********************************
Blackstone Technology Group is a privately-held, global IT services and solutions firm founded in 1998 and headquartered in San Francisco, California. Influenced by disruptive technology of Silicon Valley, Blackstone Federal Services helps clients adapt to the demands of a digital world.
Established in Arlington, Virginia in 2002, Blackstone Federal (http://www.blackstonefederal.com) specializes in cloud, cyber security, Agile and DevOps services and technology solutions. Our passionate and experienced technologists bring digital expertise, creativity, and innovation to drive client success. Blackstone Federal holds the industry's top technical certifications including AWS, CISSP, CEH, SAFe, PMI-ACP, ICP-ACC, ICP-ATF and PMI-PMP.