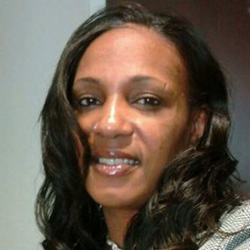 I'm proud to be a part of this growing team.
Holbrook, New York (PRWEB) April 20, 2017
GRx would like to congratulate Tammy Wallace on celebrating her 15th year with the company.
Tammy joined GRx in 2002 as an inside sales executive in the New York Corporate Office. In 2014, Tammy was appointed to be the Regional Manager of the Southeast Region. Tammy combined her customer service skills, sales experience and leadership traits to successfully retain and grow the Southeast region customer base. Although the past 2.5 years have been challenging, Tammy has been able to overcome adversity to maintain a loyal customer base, build new relationships and deepen the ones she and her team already had in place.
Most recently Tammy was selected to serve as Regional Vice President of Services for our eastern region. She plays a vital role in ensuring the knowledgeability and aptitude of our on-site service representatives. GRx on-site service representatives are recognized industry-wide for best service.
"It's been a rewarding 15 years. I've learned a lot about the Reverse Distribution industry and have developed many professional and personal relationships along the way. I'm proud to be a part of this growing team," said Tammy Wallace, Regional VP of Service.
About GRx
For over 25 years, GRx has provided pharmaceutical return services to hospital, government, independent retail, chain-store, LTC, Mail-Order and clinic pharmacies. Local GRx on-site service representatives are highly valued by customers for their professionalism, trustworthiness and for "going above and beyond." Business review consultations, inventory management assistance and unbeatable customer service are just a few of the attributes that customers say sets GRx apart.