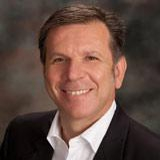 .... to stay successful, DC Plan Advisors, need a forward-looking business model designed specifically for them.
New York, NY and Chicago, Illinois (PRWEB) April 19, 2017
The Retirement Advisor University (TRAU) announces its new "Master Class," a two-day interactive program for elite plan advisors with more than $250 million in defined contribution (DC) assets. Launching in the Fall of 2017 in NYC and Chicago, this invitation-only Master Class program heralds the introduction of the "Ideal Practice" to help focused DC plan advisors grow their businesses while improving outcomes for plan sponsors.
TRAU's Certified 401(k) Profession ((C(k)P) designation, launched in 2010 in collaboration with UCLA Anderson School of Management's Executive Education division, has quickly become the premier industry designation for serious DC plan advisors. TRAU's Master Class is designed to make it possible for elite advisors to reach the next level of training focused on practice management.
"The DC plan advisor profession, which is just 20 years old, is reaching a critical point," noted TRAU's CEO and Founder Fred Barstein. "With the business of being an advisor evolving – especially for DC plan advisors – to stay successful advisors need a forward-looking business model designed specifically for them."
Sponsored by State Street Global Advisors (SSGA) working with other leading DC providers and distributors, TRAU's Master Class will focus on the Ideal Practice which includes:

Modules 1-3 – Outward or Client Focused
Engaging Senior Management – Plan and Participant Health
Understanding Financial Statements – Clients and Practice
Managing Benefits Budgets – Companies and eEmployees
Modules 4-6 – Practice and Investment Focused
 Investments – Next gGeneration DB-like Investments
Plan Design – Behavioral Finance/Ideal Plan
Participant Engagement – Financial Wellness
Modules 7-9 – Inward or Practice Management Focused
Client Acquisition – Consulting not Selling
Managing Partners – DCIOs, RKs and BDs
Managing Human, Technology and Financial Capital
"As advisors seek to meet the growing needs of plan sponsors and participants, there is a parallel need for forward-thinking educational programs to help them succeed," said Greg Porteous, head of Defined Contribution Intermediary Strategy at SSGA. "As one of the world's largest defined contribution-investment-only (DCIO) firms, we understand the unique and increasingly complex demands facing advisors and plan sponsors alike. By sponsoring the TRAU Master Class program, we look forward to expanding our commitment to supporting the advisor market."
Each of TRAU's Master Classes will include 40-50 carefully selected elite plan advisors who also can participate in quarterly webinars, with ongoing annual meetings eventually forming study groups. Industry professionals will be trained to provide additional consulting to help participating advisors develop and implement their personalized version of TRAU's Ideal Practice.
"Through TRAU, we have observed that advisors learn more from their peers in an academic environment led by experts," said TRAU's Executive Director Steff Chalk. "The next level for TRAU is to create and share with advisors the Ideal Practice in collaboration with elite plan advisors and the DC industry."
About The Retirement Advisor University (TRAU)
TRAU, in collaboration with UCLA Anderson School of Management Executive Education, is the first retirement planning certification program offered in collaboration with a nationally recognized institution of higher learning. Advisors and retirement industry professionals who participate in the program can earn a valuable certification that holds significant meaning to their clients, prospects and industry peers. At the end of 2016 more than 600 advisors and industry professionals have earned their C(k)P designation. TRAU affiliate TPSU (The Plan Sponsor University) has trained almost 4,000 HR and Finance professionals since 2013 on how to best run their DC plan, with many earning their C(K)PF designation. 401kTV, a daily newsletter and portal, is distributed to 38,000 industry professionals, mostly plan sponsors.
For more Information contact:
Fred Barstein, CEO
TRAU
561.371.4902
fred(at)trauniversity(dot)com