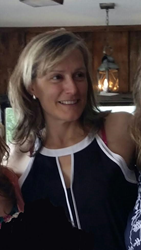 Annapolis, MD (PRWEB) April 17, 2017
People who suffer from obstructive sleep apnea in Annapolis, MD, can now visit Dr. Kim Ross, who is accepting new patients with or without referrals for treatment of this medical disorder. If left unaddressed, sleep apnea can put victims at risk for fatigue-related accidents and significant health problems. Fortunately, Dr. Ross gives patients several options for treating this condition and alleviating unwanted side effects, such as snoring.
Obstructive sleep apnea occurs when soft tissue near the throat relaxes and blocks the airway during sleep, resulting in shallow breaths, snoring and even cessations in breathing. Due to the significant sleep disruptions that this disorder causes, people who suffer from sleep apnea may experience impairing levels of daytime fatigue. The lapses in breathing that result from sleep apnea can also cut off oxygen to the brain. This raises blood pressure and can put victims at risk for serious medical conditions, such as stroke and heart failure.
To mitigate these health risks, Dr. Ross helps her patients explore different options for treating obstructive sleep apnea and identify the most suitable approach. In some cases, lifestyle changes, such as losing weight, avoiding sleeping on the back or quitting smoking, may help prevent airway blockage. For other patients, oral appliances that keep the airway open during sleep might be necessary. When treating severe cases of sleep apnea in Annapolis, MD, Dr. Ross may even recommend surgery to permanently prevent airway blockage.
Many people may not be aware that they suffer from sleep apnea, since many symptoms are subtle or occur only during sleep. Dr. Ross encourages patients and their partners to take note of common symptoms, such as excessive snoring, abrupt nocturnal awakenings, insomnia, daytime drowsiness and morning headaches. People who believe they may need treatment for sleep apnea near Annapolis, MD, are encouraged to call Dr. Ross' office at (410) 626-7018 or visit her website at http://www.drkimrossdmd.com to schedule consultations.
About the Doctor
Dr. Kim Ross is a general dentist offering customized dental care to patients in Annapolis, MD. Dr. Ross has been in practice since 1992 and believes that staying up-to-date on the latest advancements in dentistry through continuing education courses is vital to offering leading care. She is an active member of the Academy of General Dentistry, among other organizations. Dr. Ross, and her compassionate team, offer a wide variety of dental services including dental implants, periodontal maintenance, sleep apnea treatment and full mouth reconstructions. To learn more about Dr. Ross and her team visit http://www.drkimrossdmd.com or call (410) 626-7018 to schedule a personalized consultation.