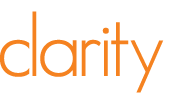 "We have been charting a course toward improving the recruitment landscape at large for many years through our unwavering dedication to tailored service" - Moira D. Dorst
New York, NY (PRWEB) April 20, 2017
After 16+ years of building Clarity into a top-ten recruiting firm in New York City, former Managing Partner and Primary Operator of Clarity's New York Office, Moira D. Dorst, has purchased Clarity and has transitioned into the agency's Chief Executive Officer. While this announcement is bittersweet for original Founding Partners, Kelly Swanson and Anne Schlussler, who nurtured Clarity into the industry-leading force it is today, the decision to pass the torch of Clarity ownership to Moira was a natural progression intended to steer Clarity on course toward continued growth. Clarity Staffing is now a separate entity from former sister-operation, Clarity Technology Partners (CTP Consulting), which Swanson and Schlussler still own, and the companies and their respective owners remain great friends.
"Moira's passion for the business and our team will take the business to the next level. Moira will continue to make decisions that will ultimately strengthen the company and the brand," commented Swanson and Schlussler.
"Expressing my dedication to Clarity's future path by becoming its owner is a dream come true for me! We have been charting a course toward improving the recruitment landscape at large for many years through our unwavering dedication to tailored service and matching top talent with top companies," says Dorst. "I could not be more proud to take the helm and lead this impressive team toward expansion using the same the human-centered approach that put us on the map 17 years ago."
Clarity's primary focus areas will remain to solve for the inefficiencies of the recruiting and hiring processes, and to provide job seekers with career-building experiences that play into their abilities and strengths. By taking a human-centered approach, Clarity simplifies staffing and creates opportunity -- for companies looking to build their teams and job seekers alike -- by making genuine, meaningful connections on both ends that result in the best possible matches.
About Clarity
Known as one of the top ten recruiting firms in New York City, Clarity is a woman-owned, boutique staffing firm that focuses on placing both contract and direct hire office support professionals. Since 2000, our core recruitment business areas have been administrative, human resources, accounting, finance, and marketing. We work with top talent, and the best companies in the Nation throughout all stages of their growth. Spanning all industries -- from media to technology, financial to consulting, communications and creative to real estate -- we aim to understand each client by taking a deep dive into their individual corporate cultures and to solve for recruiting challenges with our extensive industry knowledge, transparent approach, and quality service.