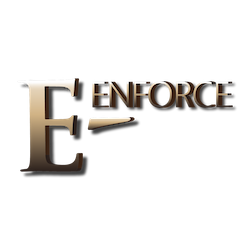 Tampa, Florida (PRWEB) April 19, 2017
Over the past few years, Cyber Investigation Services LLC, or CIS, has become the worst nightmare of fraudulent retailers operating online. After years of research, investigations and analysis, CIS has developed a proprietary method for stopping these cyber bandits in their tracks.
The process has been so successful that CIS has started a whole new division, E-Enforce™, to tackle counterfeiters and unauthorized sellers operating in online markets. E-Enforce™ is already working with some of the nation's largest brands, who tend to be frequent targets for unauthorized sellers on Amazon and eBay.
"Online retail fraud is a major problem globally," explains Bruce Anderson, co-founder of CIS and E-Enforce™. "People don't realize that the majority of sales made through online marketplaces like Amazon are really made by third-party sellers, not Amazon itself. Unfortunately, not all those sellers are legitimate. Some are counterfeiters, some sell products without warranties and others are even selling goods stolen from the manufacturer."
E-Enforce™ was a natural extension for internationally-recognized CIS. In fact, the idea the new division grew out of work CIS was doing for an AM 200 law firm.
"We got a call from one of the law firms we work with," explains Bruce. "They had a manufacturing client who had discovered unauthorized sellers on Amazon who were selling their products below minimum advertised pricing – a big problem for manufacturers. At that time, nobody knew how to stop these guys, because they often sell under fake names and use a variety of shell companies. Most of these people were operating out of their homes, yet they were treating major international brands like easy prey."
CIS immediately began developing a proprietary system for identifying – and stopping – these illicit sellers. After that first case, the work kept coming in and CIS refining its tactics. All of that work culminated in an automated software platform that monitors key indicators of fraudulent online sales, allowing E-Enforce™ to move in and shut down the offending retailers.
"Some clients have referred to us as the DEA of fraudulent online sales," Bruce says with a smile. "We kind of like that."
For more information, contact the E-Enforce™ team at sales(at)e-enforce.com, or call us at (800) 892-0450. You can follow us on Twitter at @e-enforceCIS, and on LinkedIn and E-Enforce.com.