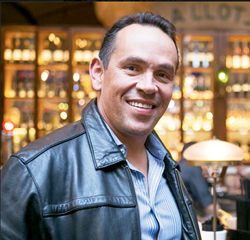 "I will focus on continuing to create strategic alliances for Midco with companies that bring high value content that we can distribute in all types of media thus achieving optimum monetization via different platforms such as carrier billing,"
(PRWEB) April 19, 2017
Midco Advertising announced today the appointment of Carlos Galvan as new Chief Executive Officer and Partner, acquiring a percentage of the company for an undisclosed amount. Co-Founder Fabian Vega steps down as CEO and stays as board member along with Co-Founder Patricio Molina, who continues as CCO of the company.
"Both Patricio and myself are very excited with this new and stronger Midco. Carlos is one of the most respected figures of the business in Latin America and complements our vision for the upcoming years," said Vega, who will focus on other businesses of the conglomerate such as Merka, where he remains CEO of its global business, Endeavour Co-Working Spaces based in Aventura, FL, and a new exciting startup in the wine industry.
Galvan, an Executive MBA graduate of renowned business school IPADE, brings over 15 years of financial, commercial and mobile industry experience to Midco. He serves as Partner and Board Member of Naranya, a leader in the Latin-American mobile media marketing industry, and as Founder of CyKadas, a mobile commerce company based in Miami, FL.
Under Galvan's leadership Midco will continue to focus on its international growth as well as its main objective of making the digital agency the number one company in the distribution of high quality products for emerging markets.
"I will focus on continuing to create strategic alliances for Midco with companies that bring high value content that we can distribute in all types of media thus achieving optimum monetization via different platforms such as carrier billing," said Galvan.
"Midcorp has a great team as well as a systems platform within the world of digital advertising. Today we have contracts with the best platforms for monetization, advertising, distribution and above all the best products to distribute. We will focus on these points to achieve greater participation in the market. With this vision we will be a totally unique company with a totally new value offer for the final customer."
Midco is a digital agency with extensive experience in mobile. Midco combines media, technology and services to optimize the performance of each campaign and achieve their goals. Clients range from large and medium agencies to brands and mobile content aggregators.