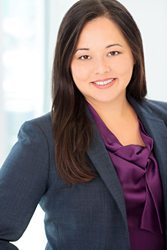 Chesapeake, VA (PRWEB) April 18, 2017
People who suffer from gum disease can now visit Dr. Karen Parvin with or without referrals for laser dentistry in Chesapeake, VA. Dr. Parvin has recently started using the SIROLaser Xtend and is currently accepting new patients to her practice, Coastal Smile Design, for laser gum surgery. This revolutionary treatment protects against various risks of periodontal disease, including tooth and bone density loss, in addition to sparing patients from unnecessary discomfort and complications.
By using the SIROLaser Xtend, Dr. Parvin can directly target gum disease while leaving healthy gum tissue in place to support and protect the teeth. The laser is extremely precise, so no excess tissue is lost. This minimally-invasive approach allows patients to enjoy shorter recoveries; many people who visit Dr. Parvin for laser dentistry in Chesapeake, VA, can even resume their regular activities the day after treatment. Laser gum surgery also lowers the risk of negative side effects, such as bleeding and infection, both during and after treatment.
Periodontal disease, if left untreated, can have irreversible negative effects on the health of the gums, teeth, jaw bone and other connective tissues that hold the teeth in place. Therefore, Dr. Parvin encourages patients to seek professional treatment at the first sign of this condition. Early symptoms may include inflammation or bleeding of the gums, persistent bad breath, loose teeth and changes in the size of the pockets between the gums and the teeth. Specifically, gum pockets that measure four or more millimeters deep during a dental checkup may indicate that gum disease is developing.
People who notice symptoms of periodontal disease or believe they need to visit Dr. Parvin for laser dentistry in Chesapeake, VA, are encouraged to schedule consultations. Patients may do so by visiting the website of Coastal Smile Design at http://www.coastalsmiledesign.com or by calling the practice at (757) 214-6585.
About the Doctor
Dr. Karen Parvin is a general dentist offering personalized dental care to patients in Chesapeake, VA. Dr. Parvin and the entire Coastal Smile Design team take pride in offering individualized, compassionate care to each patient with the latest dental advancements. Coastal Smile Design was voted the Virginian-Pilot's Best Dentist of Chesapeake in 2015. Dr. Parvin is a Navy veteran who has completed hundreds of hours of continuing education courses and was awarded a Fellowship in the Academy of General Dentistry. To learn more about Dr. Parvin or the services offered at Coastal Smile Design, please visit their website at http://www.coastalsmiledesign.com or call (757) 214-6585 to schedule an appointment.