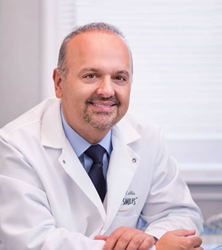 Bayside, NY (PRWEB) April 18, 2017
Dr. Nicholas Rallis, a skilled dentist in Bayside, NY, recently graduated the one-year Dawson Academy continuing education program. This series is focused on functional occlusion, temporomandibular joint (TMJ) treatment and full mouth reconstruction. Dr. Rallis was honored to be selected as one of three dentists to present a full case at the recent 2017 Dawson Alumni Retreat.
A four-phase program, each graduate of the Dawson Academy core curriculum learn how individual oral structures interact to create a functional, healthy and esthetically appealing smile. Looking beyond the teeth to see a full oral system with numerous, seemingly separate parts working together in harmony, this program address occlusion, TMD (temporomandibular joint disorder), restorative dentistry and advanced treatment planning to develop true physicians of the masticatory system. As a recent Dawson Academy graduate and a clinical instructor for the New York University College of Dentistry Full Mouth Rehabilitation continuing dental education program, Dr. Rallis applies these cutting-edge techniques and his passion for dentistry at his private practice in Bayside.
At the 2017 Dawson Academy Alumni Retreat, Dr. Rallis was one of only three clinicians to present on a full mouth reconstruction case he treated himself. Dr. Rallis frequently treats complete smile makeover patients with general, restorative and cosmetic dentistry. Depending on the unique treatment plan crafted by Dr. Rallis and his team, treatments may include dental implants, same-day crowns, gum disease treatment, porcelain veneers, Invisalign® and TMJ treatment.
Patients in need of a full mouth reconstruction may not know they can benefit from this treatment. Those with tooth loss, jaw pain, periodontal disease or sleep apnea are encouraged to see a Dawson-trained dentist in Bayside, NY. Those interested in learning more about Dr. Rallis or the comprehensive services available for full mouth rehabilitations, can call his state-of-the-art practice at 718-631-7800 or visit his website at http://www.centerforsmiles.com.
About the Doctors
Dr. Nicholas Rallis and Dr. Chris Chondrogiannis offer custom dental care to patients in the Bayside, NY area. Dr. Rallis has been in private practice since 1990 focusing on cosmetic and family dentistry; Dr. Chondrogiannis has extensive experience in general dentistry as well as periodontics and implantology and was elected Fellow to the New York Academy of Dentistry. Drs. Rallis and Chondrogiannis are both clinical instructors for the New York University College of Dentistry Full Mouth Rehabilitation Continuing Dental Education Program and strive to offer the most cutting-edge dental care to their patients. To learn more about Drs. Rallis or Chondrogiannis, their practice or the services they offer, visit http://www.centerforsmiles.com or call 718-631-7800 to schedule a personalized consultation.