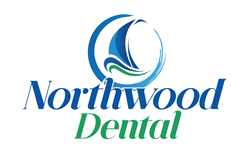 Clearwater, FL (PRWEB) April 18, 2017
Drs. Jill Hagan, David Wagner, Saravana Karunagaran and Gabrielle Goodman now welcome new patients to visit their practice, Northwood Dental, with or without referrals for no-cost cosmetic consultations. The doctors are proud to offer comprehensive cosmetic treatments to address aesthetic smile issues and replace missing teeth in Clearwater, FL. These tailored treatments, which include teeth whitening, Invisalign® and dental implants, can help patients enjoy greater self-esteem and in many cases improved oral health.
During the initial complimentary consultation, the doctors closely examine each patient's teeth and determine which cosmetic treatments may be appropriate. In some cases, the team may apply 'trial smiles' using tooth-colored material which help patients visualize exactly what each procedure will achieve. Then, they develop a customized treatment plan based on the patient's goals and budget. Every necessary procedure is planned in coordination to minimize delays, costs, dental visits and downtime for healing.
Northwood Dental offers a full range of cosmetic and corrective treatments to accommodate each patient. For issues such as staining and tooth misalignment, the doctors may recommend veneers and teeth whitening. Custom-made porcelain veneers, which adhere to the front of the teeth, provide an efficient way to conceal mild aesthetic issues. Teeth whitening, which is performed in-office or at home with a customized professional kit, uses stronger whitening agents than over-the-counter treatments and therefore produces faster, more noticeable results.
To correct tooth or bite alignment issues, the doctors offer Invisalign, which discreetly and comfortably straightens teeth. For patients who live with damaged or missing teeth in Clearwater, FL, the doctors provide tooth-colored fillings and crowns, which help fortify damaged teeth, along with bridges to replace lost teeth. The doctors also offer cutting-edge dental implants, which are secured in the jaw bone and give patients the functionality of natural teeth.
New patients can learn more about the procedures performed at Northwood Dental by visiting the practice's website, http://www.clearwater-dentistry.com. To schedule complimentary cosmetic dentistry consultations about improving their smiles or replacing missing teeth in Clearwater, FL, patients can contact Northwood Dental by calling 727-288-9085.
About the Practice
Northwood Dental is a family and cosmetic dental practice offering personalized dental care to patients in Clearwater, FL. Drs. Jill Hagan, David Wagner, Saravana Karunagaran and Gabrielle Goodman offer a variety of experienced dental services including laser dentistry, dental implants, Invisalign®, periodontal treatments, sleep apnea and preventative dentistry. The Northwood Dental team strives to offer the latest techniques in dentistry utilizing the most advanced technology in order to offer patients leading care they can depend on. To learn more about Northwood Dental or Drs. Hagan, Wagner, Karunagaran or Goodman, please visit their website at http://www.clearwater-dentistry.com or call 727-288-9085 to schedule an appointment.