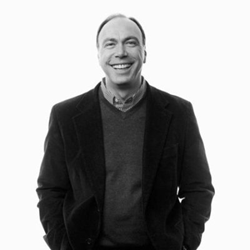 For over 30 years this team has been pushing the boundaries of creative, design and technology...
(PRWEB) April 19, 2017
Tempe, AZ – AV Concepts is pleased to announce that Jim Thornton has joined the team as Chief Revenue Officer. His role is to lead the account team as they continue to develop a growing portfolio of clients. Jim brings a wealth of experience with over 20 years in the event marketing industry holding a variety of positions in operations, sales, marketing strategy and live event program development.
Nick Smith, President and owner of AV Concepts states " We are thrilled to have someone of Jim's caliber and experience joining our team. As our Chief Revenue Officer, Jim's deep knowledge of the live event world will help us increase and broaden our portfolio of business while ensuring we maintain the service excellence that we are known for."
Most recently, Jim was a part of the Senior Leadership Team at FreemanXP, the experiential division of Freeman, Inc, where he led all sales activities for a team of 18. Notably, Jim implemented a Strategic Account Management practice that generated significant growth and client satisfaction. This experience will be invaluable for AV Concepts and it's solution driven creative technology division Rezin8 as they continue to grow their offering and deliver strategic solutions through providing unique content, technology and staging services to their clients.
"It is a privilege and an honor to be joining the team at AV Concepts. For over 30 years this team has been pushing the boundaries of creative, design and technology for their clients. The unique ability for our partners to leverage our technical expertise combined with visionary storytelling sets them apart from the industry."
About AV Concepts and Rezin8: For 29 years, AV Concepts has delivered event technology staging to corporations, associations and agencies across the country. AV Concepts' ability to design innovative, cost effective solutions for their clients is well known in the staging industry. Rezin8 is a new division of AV Concepts which designs & develops dynamic content coupled with technology to create insanely powerful experiences to all of it's partners. Both brands, work together or separately depending upon client need, passionately pursue innovation, leveraging the most cutting edge equipment and design solutions in order to deliver great value, reduce risk, and maximize impact.