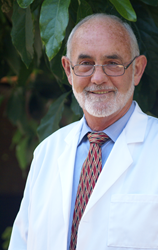 The genetics of vitamin D
San Luis Obispo, California (PRWEB) April 19, 2017
On 17 April 2017, Chinese geneticists discovered that major mutations in vitamin D related genes are much more common in autism subjects than in controls:
Li et al. Vitamin D-related genes are subjected to significant de novo mutation burdens in autism spectrum disorder. American Journal of Medical Genetics Part B: Neuropsychiatric Genetics, April 17, 2017.
Dr. Li and colleagues found multiple mutations of vitamin D related genes (VDRG), writing that this could be part of the genetic mechanism "underlying ASD pathogenesis."
A meta-analysis found vitamin D deficiency is much more common in autistic children than typically developing children, thought to be due to less sun exposure. But, low vitamin D levels in autistic individuals is lower at 3 months' gestation, at birth and at age six, so sun exposure does not explain it. Also, two open label trials and a randomized controlled trial found that high dose vitamin D has a treatment effect in established autism. For details of these vitamin D and autism papers, contact Dr. Cannell below.
Dr. Li and colleagues discovered that low vitamin D in autism is due to genetics, according to Dr. Li et al in the above paper. They found de novo mutations (a new mutation arising in the egg or sperm that were not present in the parents) were much more likely in vitamin D related genes. This may explain why autistic children have such low vitamin D levels and why vitamin D may help treat and/or prevent autism.
It is important to understand that even if you inherit low vitamin D levels, sunshine or supplements may overcome the genetics.
To contact the authors, contact:
Dr. Zhong Sheng Sun
Science, Chinese Academy of Sciences,
Beijing,China
Email: sunzs(at)biols9dot)ac(dot)cn
Kun Xia, the State Key Laboratory of Medical
Genetics, School of Life Sciences, Central South
University, Changsha, China.
Email: xiakun(at)sklmg.edu(dot)cn
This press release was sponsored by:
John Cannell MD
Vitamin D Council
1411 Marsh Street, Ste 203
San Luis Obispo, CA 93401
jjcannell(at)vitaminDcouncil(dot)org
805 439-1075