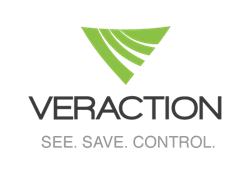 Memphis, TN (PRWEB) April 18, 2017
Veraction, the leading provider of Transportation Spend Management and Freight Audit services and technology has successfully completed a major upgrade to its cloud based Total TSM℠ platform. The upgrade was a key component of a multi-year investment initiative aimed at providing customers with the most modern transportation spend management technology in the industry.
"Our customers require high availability and performance when it comes to managing their global transportation spend across all modes," said Ravi Akella, Executive Vice President of Technology for Veraction. "Over the last year, we have made significant investments in our technology including this major cloud upgrade to ensure we continue to deliver transportation spend management and spend intelligence solutions on the most modern platform available."
The upgrade delivers state of the art processing and data storage cloud capabilities to Veraction customers and complements earlier investments made in the areas of security, data integration and transportation spend analytics. The technology infrastructure enhancement provides improved performance, increased capacity and additional redundancy to accommodate the growing volume and data demands of Veraction's global customer base.
"At Veraction, we are focused on helping our customers evolve beyond freight audit and payment toward total transportation spend management and key upgrades to our cloud based technology are an essential part of that plan," said Chris Connell, CEO of Veraction. "We've made significant investments in our infrastructure to support our Total TSM platform as well as our newest transportation spend intelligence solutions. This successful cloud upgrade allows us to handle hundreds of millions of additional transactions and the data associated with billions of dollars in transportation spending."
This year, Veraction will also be introducing a new Veraction Data Integration Hub which will leverage the current upgrade and provide customers and their carriers with a modern and flexible set of integration options as well as enhanced data management, communication and collaboration capabilities.
Ravi Akella added, "We strive to be best in class as it relates to our technology solutions and this cloud upgrade is a significant step toward that. It allows us to scale with our customers and positions us to deliver on our vision of helping customers better manage and control their transportation spending."
ABOUT VERACTION
Veraction is the leader in Transportation Spend Management solutions. Veraction combines industry leading cloud based applications with best in class services to help companies realize savings, visibility and control of their transportation spend across all transportation modes. With nearly 300 customers, a global footprint and range of solutions spanning freight and parcel audit, bill payment, financial allocation services, spend analytics, visibility and expert consulting, Veraction enables companies to manage their critical and significant transportation spend more effectively. Veraction is headquartered in Memphis, TN with US offices in Austin, TX and Saint Simons Island, GA as well as global offices in Amsterdam, Manila and Shenzhen. Visit Veraction at http://www.veraction.com.