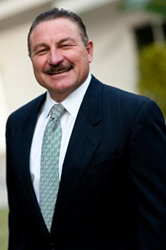 (PRWEB) April 18, 2017
In years past, the IRS has never called taxpayers to collect back taxes. Starting this month, however the Internal Revenue Service will use four private collection firms to deal with severely delinquent cases.
Although this new strategy is said to be put in place to help alleviate stress and prevent harassment that taxpayers have dealt with in the past, Phil Liberatore http://www.liberatorecpa.com/, believes, "this change may be an attempt to improve the IRS's budget, but it comes at further costs to the tax payers. The collection companies employ aggressive collection tactics that can be borderline abusive. This policy would further degrade taxpayers perception of the IRS."
As stated by Liberatore, the IRS has tried this strategy of using private collectors before and both times they had to stop the project. Not only were taxpayers being abused, but the project wound up costing money due to high administrative costs and commissions to debt collectors. In 2006 the project lost over $2 million.
According to Liberatore, "this looks like another instance in which the IRS needs to count the cost of their policies towards taxpayers, with reductions to their operating budget, the IRS has been cutting back on services to taxpayers. For example on the IRS help line taxpayers are waiting on hold for an extended duration. In fact, over 60% taxpayers could not get through to the IRS at all and 49% of correspondences were not handled timely."
"In our 30+ years of experience in dealing with the IRS, we've found that we help our clients to resolve their issues with the IRS in a constructive and dignified manner, without the need to employ debt collection agencies. We look forward to a day in which the IRS can improve the ways in which it reaches out to taxpayers," says Liberatore.