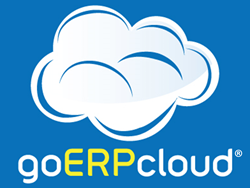 We believe that offering the App to VARs at no charge is a gift to their customers and the entire Dynamics Community.
San Diego, CA (PRWEB) April 20, 2017
A Dynamics Cloud Marketplace Website App released last month by goERPcloud to help digitally enhance the sales and marketing efforts of Microsoft Dynamics Partners is now available for ERP VARs to tailor and drop on their own website at no cost, goERPcloud announced today.
"We have found a way to self-monetize goERPcloud to offer Dynamics Partners a no cost marketplace app to enhance their company websites," said Michael Bone, Chief Revenue Officer of RoseASP, the organization powering goERPcloud. "We appreciate the support from Dynamics Community to help mold what goERPcloud has become. We believe that offering the App to VARs at no charge is a gift to their customers and the entire Dynamics Community. We look forward to strengthening RoseASP's ability to go to market with Dynamics partners."
As a centrally managed on-demand ERP cloud trial platform that includes a catalogue of 180+ Independent Software Vendor (ISV) solutions, the goERPcloud Marketplace App can be easily customized to suit the needs and theme of Value Added Resellers' websites. The App can be seen in action here at goERPcloud.com.
The App is easily embedded to offer guided ISV Software demos and on-demand Microsoft Dynamics ERP 30-day trials. goERPcloud and RoseASP are invested in helping Dynamics VARs and ISVs digitally transform go-to-market strategies. VAR Partners who implement the App on their website are able to customize its appearance to match website colors and branding. Industries and featured solutions can be custom configured to design the exact marketplace VARs need to best serve their customers.
"We have always been focused on uniting Dynamics Customers, ISVs and Partners in the cloud," said Jeffrey DeMaria, Product Manager for RoseASP. "And as a simple, self-service software procurement tool for current and future Dynamics Users, we believe the App helps us achieve that in a way that benefits the entire channel."
About goERPcloud
goERPcloud is the first on-demand Microsoft Dynamics Cloud Marketplace that allows you to test drive different flavors of Microsoft Dynamics AX, GP, NAV and SL with preconfigured 3rd party ISV Applications. goERPcloud boasts a robust ecosystem of Microsoft Dynamics Partners, helping businesses find the cloud-based software solutions that best fit their current and future business needs. Since 2000 RoseASP.com, the power behind goERPcloud, has provided hosted Microsoft Dynamics ERP and CRM Applications to businesses around the world. For more information about goERPcloud, visit http://www.goERPcloud.com
About RoseASP
RoseASP is a full-service cloud provider for audit-ready Microsoft Dynamics AX, GP, NAV, SL and CRM, offering flexible options from public, private and hybrid cloud environments including Azure Cloud. We specialize in FDA, SOX, and HIPAA (HITECH), enabling highly regulated businesses to leverage cloud technology to manage the growing complexity of corporate IT requirements while maintaining governance, security and compliance. For more information about RoseASP, visit RoseASP.com.
###
Contact: Carl Robinette, (858) 794-9403, carl(at)goerpcloud(dot)com