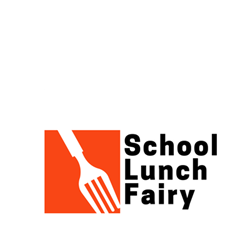 My dream is seeing every kid in public school have access to a decent school lunch.
West Palm Beach, FL (PRWEB) April 19, 2017
In South Florida, a group of teenagers is doing their part to improve the lives of local children. Upset by the cold and nutrition-lacking lunches provided to kids who are unable to pay for hot lunches, the high school juniors put their heads together and came up with a way to help. By establishing and fundraising for a School Lunch Fairy program, the teens hope to pay off these lunch debts so every kid can eat a nutritious lunch.
The program's founder, Christian Cordon-Cano, is a remarkable kid. Only in his junior year at The King's Academy in Wellington, he has already made a name for himself in the Jiujitsu circuit. In 2012 and 2013, he won back to back Florida Federation of Brazilian Jiujitsu Championships. In 2013, Christian competed in the Abu Dhabi Worldwide Championship and received the Gold Medal. He also competed in the 2013 and 2014 Pan Kids International Brazilian Jiu-Jitsu Federation competition and took home the Gold Medal both years. Now, this decorated athlete and do-gooder is bringing his fighting spirit to supporting children in the South Florida community.
The Florida government offers free or reduced lunches to families that qualify for the benefit. Unfortunately, there is no coverage for children whose families are in the process of applying or safeguards for children whose families do not qualify by a small margin and are unable to afford the daily lunches. Because of this, there are thousands of school lunches that go unpaid each year.
With the School Lunch Fairy program, their goal is to wipe out school lunch debts so children of South Florida can count on a hot and nutritious lunch while at school. The young founder, Christian Cordon-Cano, says, "My dream is seeing every kid in public school have access to a decent school lunch."
Focusing on their local South Florida area, the teens are reaching out to Palm Beach, Miami-Dade, and Broward County schools for partnership opportunities. They set a donation goal of $5,000 and they are already over halfway there. Small donations are adding up and the word is spreading about this worthy cause. They are always looking for new donors.
For more information and for where to donate, please visit the School Lunch Fairy site.