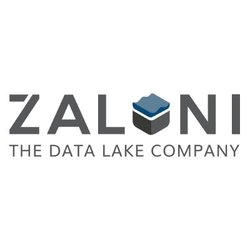 Chad and Michelle bring impressive credentials and experience to the Zaloni team from a global perspective, and we couldn't be happier to welcome them. - Ben Sharma, Zaloni's co-founder and CEO
Durham, NC (PRWEB) April 19, 2017
Zaloni, the data lake company, today announced two hires in key leadership positions: Chad Olds as vice president of worldwide sales, and Michelle Strader as chief people officer, further expanding the company's leadership team of industry veterans, building on Zaloni's impressive success to-date and supporting the company's considerable future growth potential.
Chad Olds is responsible for Zaloni's global sales organization, which spans the US, Europe, and regions in the Middle East and North Africa. Most recently, Olds was head of global sales for IBM's Cloud Data Platform, and he also has held various sales leadership roles at IBM and Red Hat. Olds' experience in global sales will support Zaloni's continued growth in existing markets and expansion into new ones.
"I'm excited to join Zaloni at such a hot time in the market -- so many enterprises are searching for ways to govern big data so they can effectively use it for competitive advantage," said Olds. "Zaloni has the only proven solution at the enterprise level, with a track record of helping clients implement production-ready data lakes since 2009. Their experience, combined with the software platform's market advantage in data governance and data cataloging, creates a perfect catalyst for the company's growth."
As Chief People Officer, Michelle Strader is responsible for developing Zaloni's human resources strategies to enable Zaloni to continue to address the needs of its global workforce. Michelle will focus on aggressive global recruitment, development and retention strategies for all Zaloni teams. Strader joins Zaloni from Validant, a global healthcare consulting and services company, where she bolstered internal HR operations and supported a global network of consultants. Previous experience also includes HR leadership roles at FinTech powerhouse Cardlytics and cloud-based digital marketing platform Silverpop, an IBM company.
"I'm thrilled to join the Zaloni team and look forward to guiding and executing people and talent strategies for this high-growth company," said Strader. "Attracting and cultivating the right talent is critical to helping Zaloni maintain its leadership position in data lake management, particularly as the company expands its product offerings and grows in new markets."
"These two new leadership roles are very important in supporting Zaloni's rapid growth and continuing to set our people up for success," said Zaloni CEO and co-founder Ben Sharma. "Chad and Michelle bring impressive credentials and experience to the Zaloni team from a global perspective, and we couldn't be happier to welcome them."
About Zaloni
Zaloni, the data lake company, enables data-powered business by helping companies build agile, scalable modern data platforms. Our Bedrock Data Lake Management Platform is an integrated management and governance IT hub for data, ensuring control from ingestion through analytics. Our self-service data platform, Mica, provides business users with direct, controlled access to data with an intuitive data catalog and data preparation capabilities. We have worked with our customers to build successful production implementations at many of the world's leading companies. To learn more, visit http://www.zaloni.com.