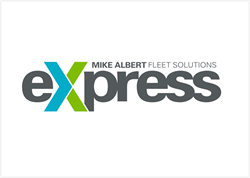 "Although we are not their largest client, Mike Albert has worked with us hand in hand at every step to help ensure that we are able to meet our needs." - Camden Eddington, Owner of Eddington Landscaping
Cincinnati, Ohio (PRWEB) April 19, 2017
Due to rapid growth within their small and mid-size fleet business segment and the unique demands of this clientele, Mike Albert Fleet Solutions has committed resources to provide a focused team dedicated exclusively to servicing this group of clients. Often, smaller companies struggle to keep up with the time-consuming demands of operating their vehicles while trying to grow their business. Companies that rely heavily on their vehicles to perform their daily tasks but don't have the in-house staff or resources to proactively manage their vehicles have very different needs from companies with large fleets and dedicated resources. Recognizing the need for a customized and fluid service model to support these clients, Mike Albert has formed a dedicated team focused solely within this space.
Mike Albert Fleet Solutions Express:
What is it?

The Mike Albert Express team was established with experienced employees, each bringing a unique and diverse background from client facing and operational functions within Mike Albert Fleet Solutions. This team of Express Client Development Managers is now dedicated to serving our small to mid-size clients with basic fleet needs to effectively manage and support all aspects of their fleet operations.
What's Different?

Single point of contact for all fleet needs – no hand offs
Fast Credit Approval – revised approach to credit approvals
Electronic Signature to speed contracts and vehicle orders
Vehicle Renewal monitoring and assistance
Why it matters?

Focused attention and the ability to cultivate a long term partnership
Most Fleet Management Companies (FMC's) target customers with larger fleets often leaving smaller companies to fend for themselves. Yet the needs are often the same if not greater. The design of Express is to have a dedicated and experienced team solely focused on this client group. By doing so, they provide focused attention and demonstrate that they are a valued partner, regardless of the size of their fleet. They no longer are set aside or lost in line with larger fleet clients. The result is that they have the ability to form lasting relationships with partners who take the time to understand their business and proactively assist them with their needs. Mike Albert helps all companies acquire their vehicles and put them into service, and assist to ensure operations run smoothly with services like upfits, driver support, maintenance, fuel management, accident management, compliance, risk & safety and title & licensing.
Terri Wallace, Vice President of Client Support at Mike Albert explains why this service will make a big difference with our clients; "At Mike Albert Fleet Solutions, we strive to tailor our solutions to the needs of our clients. For the small to mid-size businesses, that requires us to be nimble, fast and anticipate their needs, sometimes even before they do. This approach drove us to creating a team dedicated to the small and mid-size client, ensuring one point of contact for these clients and a fast and fluid approach to their fleet needs."
Camden Eddington, owner of Eddington Landscaping, LLC - an existing customer who is already experiencing the benefits of Express has this to say; "Although we are not their largest client, Mike Albert has worked with us hand in hand at every step to help ensure that we are able to meet our needs. Their ability to be flexible and provide valuable insight as to what vehicles may or may not fit our needs has allowed us to grow in ways that would not otherwise have been possible."
Mike Albert continues to innovate based on their motto; "We Make Fleet Easy" and Express is one more example of how they're making true on their promise.
About Mike Albert Fleet Solutions:
Cincinnati-based Mike Albert Fleet Solutions provides fleet management programs and consultation that turn your fleet of vehicles into a strategy that can support your company goals. Mike Albert offers Open and Closed-End leases, Purchase-Leaseback options, Purchase and Disposal programs and a comprehensive list of fleet management services all tailored to help their customers' businesses maximize cash flow, lower total cost of ownership, increase productivity and build brand awareness. For more information, please visit http://www.mikealbert.com.