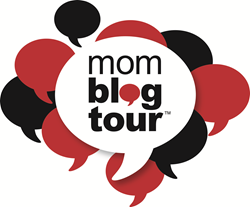 The buzz on social media has been great! And we love seeing the unique and beautiful recipes that the Bloggers come up with.
New York, NY (PRWEB) April 20, 2017
Ten consummate Mom and Food Bloggers from around the U.S. participated in Mom Blog Tour at the Winter Fancy Food Show 2017 in San Francisco where they came face to face with a select group of brands including Academia Barilla, Bialetti, Brazi Bites, Felix Lingonberry Jam, Real California Milk, Saffron Road Plant-based Protein Snacks, Saffron Road Frozen Entrees and Two Rivers Coffee.
"Mom Blog Tour provides a rare opportunity for food executives to spend quality time with key influencers," said Wendy Hirschhorn, CEO of Wendy's Bloggers and co-founder of Mom Blog Tour. "Bloggers appreciate learning first-hand the history behind the brands and just how much passion, dedication and work it takes to get these products to market."
As a result, the Bloggers post hundreds of social shares, product reviews, original recipes, professional photographs, videos, and giveaways. They drive online traffic and engage with thousands of followers. Each brand covets the attention and benefits from getting a year's worth of content in one fell swoop.
"It's a pleasure to work with Wendy and her Bloggers," said Lyssia Merrifield, Marketing Manager, Brazi Bites. "The buzz on social media has been great! And we love seeing the unique and beautiful recipes that the Bloggers come up with."
Stephanie Glover, owner of A Grande Life, paired Brazi Bites, the Brazilian Cheese bread morsels, with her very own Jalapeno Popper Skillet Dip. And Reesa Lewandowski, owner of Momma Lew used them as the crust for her original Stuffed Crust Pop Up Pizza.
The Bloggers used Bialetti's popular Pasta Pot and new line of Mineral DS cookware to prepare Academia Barilla's premium pastas. Krissy Allori, owner of Self Proclaimed Foodie, devised Dozen Veggie Pasta Primavera. Candace Reid, owner of My Serendipity Life, put her own spin on Shrimp Scampi, while Valerie Gray, owner of From Val's Kitchen prepared a unique Turkey Bacon Ranch Pasta.
Felix's popular lingonberry jams were the basis of desserts like: Lingonberries & Cream Hand Pies developed by Kylee Ayotte, owner of Kylee Cooks; Lingonberry Bars with Lemon Curd Cheesecake created by Catalina Castravet, owner of Peas and Peonies; and Lewandowski's Triple Berry Pound Cake.
Real California Milk showcased dozens of dairy products hand-crafted in California. The Bloggers received varieties of cheese, yogurt, ice cream and butter to use in their recipes. Sarah Mock, owner of Savoring the Good, devised Four Super Simple Sweet and Savory Compound Butter Recipes and Ayotte came up with a light and fluffy Fresh Blackberry & Yogurt Bundt.
Saffron Road introduced the Bloggers to two of its product lines, legume snacks and frozen entrees and bowls, which spawned twenty recipes. Castravet's Deviled Eggs Dip with Chives and Paprika and Allori's Roasted Garlic Beet Hummus were the dips of choice for Saffron Road's Chickbean Crisps. Mock's Thai Iced Tea complemented Saffron Road's Chicken Pad Thai, while Glover's Avocado Lime Popsicles was a cool twist on her dessert for Saffron Road's Chicken Enchiladas Poblano.
The Bloggers went to town with Two Rivers Coffee line of Tootsie Roll Industries Hot Chocolate K-cups. Gray devised decadent Tootsie Roll Donuts and Reid baked a batch of aromatic Junior Mints Brownies.
"Being part of two Mom Blog Tours has been great," said Sam Blaney, Director of Marketing, Two Rivers Coffee. "I would definitely recommend any company looking to increase brand awareness to join a Mom Blog Tour."
Mom Blog Tours March On!
Wendy's Bloggers is currently organizing Mom Blog Tour Sweets & Snacks Expo 2017 in Chicago, May 23-25 and Mom Blog Tour Summer Fancy Food Show 2017 in New York City, June 25-27.
Founded in 2015 by Wendy's Bloggers and Padilla, Mom Blog Tour brings some of the most influential Mom Bloggers to key trade shows and expos across the country where they interact with Brands, review new and existing products and create original, authentic and shareable content, photos and videos. The sweet spot for the Tour's Mom Bloggers is food and lifestyle. For information, contact Wendy Hirschhorn, 212-826-8790 or wendy(at)wendysbloggers(dot)com