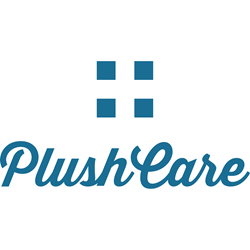 SAN FRANCISCO, CALIF (PRWEB) April 19, 2017
PlushCare, the direct-to-consumer online urgent care provider, today announced the launch of Lemur, the first ever electronic medical record (EMR) for the telehealth industry. PlushCare's Lemur platform revolutionizes virtual health through its physician-driven design that enables smarter, more meaningful interactions between physicians and patients. Lemur streamlines cumbersome physician tasks and consolidates data across a siloed healthcare landscape, empowering physicians and patients with the information they need at the time of care.
"Traditional EMRs available detract from the overall patient experience and greatly limit physicians' ability to connect on a personal level with their patients," said Dr. James Wantuck MD, Chief Medical Officer and Co-Founder of PlushCare. "Lemur bridges the gap by lifting the technological burden off of physicians more than any other EMR by placing all necessary patient information at their fingertips, creating the most human way to visit the doctor."
Lemur - the cloud-based and HIPAA compliant EMR platform - allows PlushCare doctors to diagnose, treat, prescribe and provide ongoing treatment throughout the course of a medical issue directly from the platform itself. Lemur requires the fewest clicks in the industry to complete tasks such as writing a note, sending a prescription (eRx), ordering labs with full price transparency and reviewing lab results. PlushCare has collaborated with Surescripts, Eligible, and Elsevier, among others, whose capabilities are integrated into Lemur, further simplifying physicians' tasks and affording them more time to focus on the patient directly.
"PlushCare's Lemur takes the capabilities of virtual health to the next level and makes it a common sense health care option for physicians and consumers alike," said Katelyn Gleason, CEO and Co-Founder of Eligible. "In addition to an easy to use interface and practical functionality, integrations from Eligible for real time eligibility verification and seamless claim submissions make Lemur the gold standard EMR for healthcare."
Lemur, rolled out to all of PlushCare's 50 active physicians, furthers the company's overhaul of the urgent care model, and not only connects patients with same-day medical care from world-class doctors through mobile and desktop devices, but also elevates the patient experience and overall satisfaction. PlushCare physicians benefit from a streamlined workflow and patients receive an improved experience where they're treated as individuals rather than faceless numbers or appointment timeslots.
"Here at PlushCare we constantly look for ways to challenge the healthcare status quo and Lemur does just that," said Ryan McQuaid, co-founder and CEO of PlushCare. "Not only does PlushCare deliver a WOW healthcare experience to consumers, but we've also taken massive strides towards breaking down the data silos to become the one, true patient health information repository."
PlushCare currently utilizes 50 active physicians and has over a hundred physician applicants on their waitlist. The company conducts thousands of patient encounters each month in the state of California alone. California is one of the 16 states PlushCare currently operates in and the company has plans for additional state rollouts in the near future. For more information about PlushCare please visit: https://www.plushcare.com/
About PlushCare
PlushCare is the direct-to-consumer, online urgent care company that allows patients to get diagnosed, treated and prescribed medication via desktop or mobile devices. PlushCare connects patients with world-class doctors from the top 50 medical institutions in the United States for the highest quality urgent care. The unique combination of top-notch physicians, affordable pricing, same-day appointments with the patient's choice of provider, and personalized care structure make PlushCare the best in class platform for telehealth. For more information on PlushCare, visit the website, Twitter and Facebook and download the PlushCare mobile app for iOS and Android.