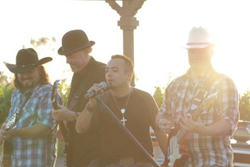 Temecula Valley, CA (PRWEB) April 20, 2017
Celebrate the summer with headline concerts, live music, and Shakespeare in the Vines, to vineyard picnicking, extraordinary dining and delicious wines amidst Temecula Valley Southern California Wine Country's lush vineyards, charming Old Town Temecula, and exciting Pechanga Resort & Casino. Weekdays are ideal for leisure wine tasting and chance conversations with winemakers and winery owners. Temecula Valley hotels and resorts offer tempting weeknight room rates. The casual, picturesque Temecula Valley getaway and vacation destination is located 60 minutes from San Diego, Orange County and Palm Springs, and within 90 minutes of Los Angeles.
Summer memory making begins by securing tickets for Sunday and Friday concerts at Temecula Valley winery venues and at Pechanga Theater. The Summerfest concert series returns with even more music to choose from, including Earth, Wind, & Fire; Alice Cooper; Gary Valenciano; America; as well as fan favorite tribute concerts, and live music throughout wine country.
Spend a breezy afternoon relaxing in the vineyards with your favorite songs or watch the sunset with signature wine and live music on a Sunday or Friday at Temecula Valley wineries. Sip fine, local vintages; savor the sounds of local artists and bands; and dance to the music. Some of the concerts scheduled to perform in among the vineyards are Scott Stapp of Creed at Wiens Family Cellars, as well as The Fixx & The Romantics. Visitors can also sample the local harvest's bounty while delighting on colorful, refreshing, and creative summer salads at Temecula Valley restaurants.
For the most sophisticated end to a Temecula evening, consider the summer-long Shakespeare in the Vines, in its 11th season. A Winter's Tale, A Midsummer Night's Dream, MacBeth, and an additional run of The Importance of Being Ernest pair well with a variety of the region's finest wines; patrons are encouraged to bring their own picnic baskets to fully enjoy the evening.
The first weekend in June brings the Temecula Valley Balloon & Wine Festival to the forefront, one of Temecula Valley Southern California Wine Country's signature events, where colorful balloons take to the skies for three full days of entertainment that attracts 40,000 visitors annually. Savor award-winning wines, enjoy exceptional live music and entertainment, and watch the slow-moving colors gloriously ascend the morning and evening skies over the beautiful Temecula Valley.
The summer fun continues June 10th as the 9th Annual Pechanga Microbrew & Craft Beer Festival brings tasting experiences to the resort. Visitors can sample award-winning micro and craft brews, as well as Pechanga's Chef's Chili Cook-Off, while appreciating that event proceeds support Habitat for Humanity Inland Valley. Stay for the whole weekend to enjoy the Temecula Art & Street Painting Festival, a three-day event featuring an asphalt gallery of chalk masterpieces reflecting the theme of "Community Pride."
July lights up with a Star Spangled Family First 4th of July Parade through Old Town Temecula followed by 4th of July Family Fun & Fireworks at Ronald Regan Sports Park, boasting live music, food vendors, a kids fun zone, and of course, a celebratory firework extravaganza in the sky.
Old Town Live (formerly known as Hot Summer Nights), features live music throughout Old Town Temecula every Friday and Saturday night from June 2 to Labor Day weekend. Venues throughout Old Town will showcase blues, rock, reggae, country, and Latin rhythms throughout the month. Old Town Live is ideal for overnight stays, providing companion Saturday morning California Certified and Farmers Market experiences. The colorful, seasonal, California abundance and variety are fresh, local, tree- and vine-ripened, and delicious. The Farmers Market and Old Town bistros are also good sources for assembling feasts for picnicking in Temecula Valley Wine Country.
Always spicy, the Hatch Chile Festival brings the Summerfest season to a close the last weekend in August.
From Temecula Valley Wine Country to Old Town Temecula and Pechanga Resort & Casino, beautifully inspired scenic dining and wine pairing experiences enhance the Summerfest experience. Many Temecula Valley wineries host restaurants where talented chefs expertly pair award-winning premium varietals with fresh, local, seasonal foods; and where guests dine with panoramic views of rolling hills and vineyards. The independently owned and operated restaurants of the pedestrian-friendly Old Town Temecula district offer outdoor patios as well as indoor dining. At Pechanga Resort & Casino, quality, dining options abound from chic, fine dining to upscale and casual.
Surrounded by appealingly lush vineyards, experience the light, refreshing wines of summer in the cool of welcoming Temecula Valley Wine Country tasting rooms. Swirl and sip an excellent range of award-winning premium varietals and proprietary blends, and discover new favorite Temecula Valley wines. Temecula Valley wineries are conveniently located in nearby proximity to each other. For carefree activities, consider local Temecula Valley tour and transportation services.
To learn more about Summerfest, its seasonal offerings, and to explore great room rates and accommodations, explore VisitTemeculaValley.com/summerfest.
About Visit Temecula Valley
With natural gifts of climate and geography Temecula Valley Southern California Wine Country is recognized for scenic vineyards, award-winning wines, and 40+ wineries. The popular, boutique destination includes the Temecula Valley A.V.A. (American Viticulture Area) as well as Historic Downtown Old Town Temecula, Pechanga Resort & Casino, and Temecula Wine Country Golf Trail.
Visit Temecula Valley is the region's official tourism marketing organization and an online resource for visitors at VisitTemeculaValley.com. Temecula Valley Visitors Center is located in Old Town Temecula (Third Street and Mercedes). For visitor information and assistance, call (888) 363-2852 or (951) 491-6085.
*Information is believed to be current as of April 2017.
###