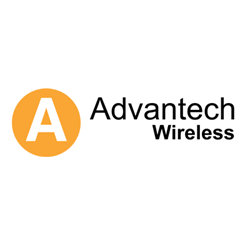 Montreal, Canada (PRWEB) April 19, 2017
Advantech Wireless, a global leader in satellite broadband communications announced a major performance upgrade in its Ultimate Series U7400 VSAT Modem / Router. Employing WaveSwitch™ technology, the U7400 VSAT Modem Router has demonstrated "On-the-Fly" Waveform switching between 64Kbps low data rate MF-TDMA to 100 Mbps SCPC DVB-S2X Waveforms in a recent demonstration to customers.
"Advantech Wireless U7400 VSAT Modem is a member of our Ultimate VSAT series, designed for the most demanding multiservice VSAT applications," said Oscar Glottmann, CMO Satellite Networks Business Unit at Advantech Wireless. "The U7400 is ideal for broadcasting aggregation, satellite news gathering, Military Mobile SATCOM applications, wireless and cellular backhaul where remote sites may experience rapid and wide traffic variations. The U7400 can dynamically switch from transmitting a few Kilobits per second during some quiet periods, to over 100Mbps for high resolution video transmissions, peak time cellular backhaul aggregation or large enterprise sites with very high peak data rate broadband periods."
Visit Advantech Wireless at NAB 2017. Booth SU3821. April 24-27. Las Vegas Convention Center. Schedule a meeting: http://www.AdvantechWireless.com/nab-show-2017/
About Advantech Wireless
Advantech Wireless supports the critical need for High Throughput Satellite communications in a rapidly expanding digital environment. Our proven, low-cost, and highly reliable system solutions are meeting the ever-increasing need for high-bandwidth communications essential to military and government solutions, as well as cellular network providers, broadcasters, robust corporate networks, and security. We integrate award-winning research and development engineering into our designs. The result: custom solutions with lowest overall capital and operating costs, together with an unparalleled commitment to lead the industry in innovation, design and reliability.