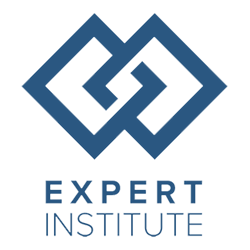 The Expert Institute has also expanded its national footprint by opening a new, West Coast office in Los Angeles.
New York, New York (PRWEB) April 20, 2017
The Expert Institute has won first place in three categories in The National Law Journal Reader Rankings for 2017, including Best Expert Witness Provider, Best Accident Reconstruction Service Provider, and Nation's Best Forensic Experts.
The win cements The Expert Institute's position as the nation's leading provider of expert witness services in every area of practice, and comes on the heels of other major wins in the New York Law Journal, Legal Times, The Recorder, Texas Lawyer, and the Connecticut Law Tribune.
With a growing staff, including 9 full-time physicians, and new offices on Wall Street in Manhattan's Financial District, the company's upward trajectory has gained the attention of leading legal industry publications, as well as some of the country's preeminent law firms.
In 2017, The Expert Institute has also expanded its national footprint by opening a new, West Coast office in Los Angeles.
"This win is very meaningful to our company as we embark on our west coast expansion," said Michael Morgenstern, Vice President of Marketing. "This is our company's first win on the national level, and it's clear validation of the work we've put into developing relationships with leading firms in all 50 states."
Michael Talve, CEO of The Expert Institute, said, "In 2016, we've been fortunate to add most of the country's leading firms as clients, and we continue to expand our relationships with existing clients who have been with us since the beginning. We've also continued to add medical doctors with top-tier experience to our staff, which has really provided a lot of value to our customers. Now, they don't have to shoulder the expense of employing their own medical professionals to evaluate the merit of their cases."
About The Expert Institute:
Founded in 2011, The Expert Institute is a technology-driven platform for connecting qualified experts in every field with lawyers looking for technical expertise, consultative support, expert witness testimony and case specific guidance. The Expert Institute combines a vast database of pre-screened experts with a talented case management team capable of custom recruiting experts to fit the specific needs of our clients.