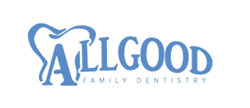 Midlothian, VA (PRWEB) April 19, 2017
Drs. Ashlyn Price and Autumn Mayers are currently accepting new patients for custom bridges and dentures in Midlothian, VA. Without going through the expense and hassle of obtaining a referral, an individual can now take advantage of the personalized care that Dr. Price and Dr. Mayers are dedicated to providing at their practice, Allgood Family Dentistry. Applying recent advancements in modern reconstructive and cosmetic dentistry, those who are missing teeth now have a variety of tooth replacement options that can be customized to their oral health needs and their budget.
Dentists have been replacing missing teeth with prosthetics for centuries, and the materials used to create them ranged from wood to ivory to ceramic. Always investing in the latest strides in dental care, Allgood Family Dentistry offers patients the latest techniques for dentures in Midlothian, VA, made of modern, long-lasting materials and designed specifically to fit the gap or gum line in a natural and secure way. This ensures that the aesthetic look of the smile is not compromised while also restoring both self-confidence and oral function.
How a patient's teeth are aligned and fit together can affect speaking and eating functions. If a patient's bite is misaligned, or they have malocclusion, this could lead to temporomandibular joint (TMJ) pain or unnecessary wear on healthy teeth. An improperly created dental prosthetic or bridge can cause a similar effect and even compromise the state of the tooth replacements. Drs. Price and Mayers are committed to providing individualized treatment plans by capturing the precise shape of each structure in the oral cavity including the jaw bone, gum line, teeth, nerves and roots. Once a thorough examination has been completed, they are able to determine a patient's best options and recommend the appropriate type of tooth replacement solution.
Replacement alternatives for missing teeth often include removable dentures, partial bridges affixed to original teeth or implant supported dentures anchored to the jaw by a reliable dental implant post. More information about appointment availability and other dental services offered by Drs. Price and Mayers is on their website at http://www.allgoodfamilydental.com. Consultations can be scheduled by calling 803-739-0000.
About the Practice
Allgood Family Dentistry is a general dental practice offering personalized dental care to patients in Midlothian, VA. Drs. Ashlyn Price, Autumn Mayers and Ron Adelman offer experienced and highly-trained dental care for a variety of dental services including dental implants, Invisalign®, cosmetic dentistry, periodontal care and TMJ disorder treatment. The entire team at Allgood Family Dentistry make each patient's needs their first priority and take the time to build a relationship with their community. To learn more about Drs. Price, Mayers and Adelman, visit their website at http://www.allgoodfamilydental.com or call 803-739-0000 to schedule a personalized consultation.