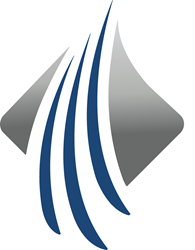 The IT industry moves at a rapid pace, and staying on top of the latest developments can be a challenge for even the most experienced recruiters
Atlanta, GA (PRWEB) April 20, 2017
Lucas Group is expanding the company's Dallas and Tampa-based Information Technology divisions. The executive recruiting firm announced the addition of Angelica Chadwick, Tampa, and JT Mackey, Dallas, as Managing Partners. Chadwick and Mackey join a growing team of tenured, experienced IT executive recruiters as they continue to meet the demands of customers in both markets.
"Angelica and JT bring a wealth of industry knowledge to our Dallas and Tampa offices," said Steven Robinson, General Manager of Lucas Group's Information Technology executive recruitment services. "Both have a demonstrated record of personally performing at the highest level, delivering exceptional IT talent for clients."
"The IT industry moves at a rapid pace, and staying on top of the latest developments can be a challenge for even the most experienced recruiters," said Robinson. "This is where Angelica and JT truly shine. They excel at identifying and delivering top-tier IT professionals with the technical background and interpersonal skills today's leading-edge companies need to stay ahead of the curve."
Chadwick has 12 years of full lifecycle recruitment and business development experience. She specializes in developing long-term relationships with hiring managers and passive candidates, allowing her to source specialized talent that would otherwise be unattainable in a highly competitive marketplace.
Chadwick is an active member of ITWomen of Tampa Bay, an organization dedicated to increasing women's participation in STEM fields through professional development, student education and scholarships. She also volunteers with the Tampa chapter of Dress for Success, which provides a support network and professional attire to help women thrive professionally.
Mackey's professional background includes coaching IT talent through the recruitment process for local and national firms, negotiating contract terms and using market intelligence to build a deep passive candidate network.
Mackey, a proud native Texan, is a graduate of the University of Texas at San Antonio and holds a Master of Education (M.Ed.) from the University of Central Oklahoma. He volunteers with Habitat for Humanity, the Tarrant Area Food Bank and the Special Olympics.
In addition to Information Technology placement, Lucas Group specializes in Accounting & Finance, Human Resources, Legal, Manufacturing, Military Transition and Sales & Marketing recruitment. Taking pride in the professional growth and career advancement of its associates, Lucas Group provides clear career path trajectories together with the industry's most sophisticated onboarding and ongoing educational programming. With its broad footprint in 15 offices across the country, Lucas Group is able to uncover the best talent in the market, leading to long-term, strategic placements.
About Lucas Group
Lucas Group is North America's premier executive search firm. Since 1970, our culture and methodologies have driven superior results. We assist clients ranging in size from small to medium-sized businesses to Fortune 500 companies find transcendent, executive talent; candidates fully realize their ambitions; and associates find professional success. To learn more, please visit Lucas Group at http://www.lucasgroup.com and connect with us on LinkedIn, Facebook, and Twitter.