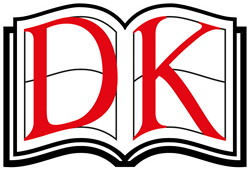 New York, NY (PRWEB) April 20, 2017
DK Eyewitness Travel today released a list of the 20 Best U.S. Cities for Making a Fresh Start. Chosen by DK's in-house travel experts, these cities range from college towns boasting high-salary jobs to unassuming suburbs that are just right for raising a family. For those eager to make a fresh start in 2017, these cities and towns deserve due consideration.
In culling the Best U.S. Cities for Making a Fresh Start, DK's experts selected cities to meet the interests and needs of all different types of people, from those looking for a lower cost of living (Huntsville) to those eager for better work-life balance (Provo). The list even includes cities ideal for budding artists (Providence), boat fanatics (Seattle) and foodies (Portland, OR) seeking to make a change.
"We all go through periods where we long for something new, whether a new job, a new hobby or a new locale, so we worked to compile those cities perfect for those looking for a change of pace and scenery," said Georgina Dee, publishing director, DK Travel. "Early in the year is always a great time to rediscover ourselves, including what we want to do and where we want to live. Our list includes a broad mix of mid-size towns, state capitals and big cities, each perfect in their own way for those seeking a fresh start."
DK Eyewitness Travel, an award-winning travel guide book publisher, has more than 200 travel titles under the Eyewitness Travel and Top 10 brands. Many popular U.S. destinations are covered in travel guides like DK Eyewitness Travel Guide: USA, which has been updated and was re-released this spring.
The 20 Best U.S. Cities for Making a Fresh Start
1. Fort Worth, Texas
2. Anchorage, Alaska
3. Raleigh, North Carolina
4. San Francisco, California
5. Salt Lake City, Utah
6. Atlanta, Georgia
7. Bellevue, Washington
8. Plano, Texas
9. Honolulu, Hawaii
10. Portland, Oregon
11. Oakland, California
12. Huntsville, Alabama
13. Cambridge, Massachusetts
14. Los Angeles, California
15. Boulder, Colorado
16. Provo, Utah
17. Denver, Colorado
18. Providence, Rhode Island
19. Seattle, Washington
20. Santa Barbara, California
The full list of cities and why each was chosen as ideal for making a fresh start can be found at: https://www.traveldk.com/article/20-best-us-cities-for-making-fresh-start/.
About DK
DK is the bestselling and award-winning publisher known for informing, entertaining, and educating global audiences through beautifully designed content. DK also publishes the Eyewitness series for children and Eyewitness Travel Guides. Prima Games, Alpha Books, and Rough Guides are also available from DK, a division of Penguin Random House. http://www.dk.com
# # #