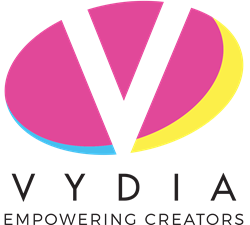 Holmdel, NJ (PRWEB) April 20, 2017
Vydia, fast-growing tech startup empowering video creators to manage their video content on one centralized platform, has been named the 'Company Most Likely to Succeed' at New Jersey Tech Council's 20th annual Venture Conference. The event recognizes and honors the most promising startups and emerging businesses across the region in a four-part event that included a keynote chat, networking opportunities, a funding panel, and a startup pitch competition.
Over 500 entrepreneurs, developers, investors, venture capitalists, lenders and other financing groups surveyed 44 startups who had been selected to pitch to a panel of judges. Representing Vydia, CTO Ken Leland spoke about how the cash efficient company has quickly scaled to over 135K users worldwide and has solidified relationships with companies like Vevo, YouTube, Dailymotion, and Facebook.
"It is a great honor that the New Jersey Tech Council has recognized Vydia as the 'Company Most Likely to Succeed'," said CEO Roy LaManna. "This award reinforces that the technology we've developed is making an impact on the digital ecosystem and resonating with industry leaders."
Since raising a Series Seed last year, Vydia has successfully scaled its technology, customer base and workforce.Vydia recently built and launched a mobile application allowing users to publish, protect, monetize and track the performance of their video content. Personnel has also doubled in size, adding a Data Science team to analyze and visualize video performance information. Despite rapid growth, Vydia has maintained an extraordinary culture and was just named one of the Best Places to Work in 2017 by NJBIZ. With strong tailwinds and an industry changing road map, Vydia continues to gain ground as a leader in the video technology space.
About Vydia
Vydia is a premium video technology company that empowers creators to publish, protect, monetize and distribute their visual content on one centralized platform. Catering to an array of over 135,000 users worldwide including multi-platinum artists, social influencers, independent musicians and entertainment outlets, Vydia helps creators not only manage their video content better, but smarter. Vydia is a trusted partner of major digital publishers like Vevo, YouTube, Facebook and Dailymotion as well as networks like BET, MTV, and Music Choice. To learn more about Vydia, please visit https://vydia.com/