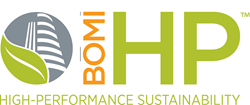 "Yardi challenged BOMI International's Learning and Development team with designing a program that sets the standard for online, interactive training related to HVAC operations"
Annapolis, MD (PRWEB) April 20, 2017
To celebrate its 47th anniversary today, BOMI International has released its new High-Performance HVAC Optimization learning program.
"High-Performance Sustainable Buildings: HVAC Optimization" consists of five scenario-based online modules focused on the relationship among the facility manager, building tenants, and systems maintenance personnel. BOMI International's new program was developed using the latest instructional design techniques, using animated, real-life scenarios to provide learners with immediately applicable learning opportunities.
The content covers a wide range of topics important to ensuring the most efficient operation of HVAC systems year-round while taking into consideration people, profits, and the planet. Concepts include: best practices for operations assessments, demand response strategies, the use of analytics tools, and procedures for engaging third-party support. Detailed examples are provided to demonstrate the importance of monitoring ventilation rates and economizer functionality, as well as employing a variety of system resets to save energy, lower costs, and increase occupant comfort.
This newest addition to BOMI International's catalog of high-performance sustainability training was made possible by a financial grant from Yardi, a leading provider of innovative software solutions for the real estate industry. "Yardi challenged BOMI International's Learning and Development team with designing a program that sets the standard for online, interactive training related to HVAC operations," said Jeffrey Horn, President and CEO of BOMI International. "I strongly believe we have accomplished that mission and thank Yardi for the opportunity to stretch our capabilities."
"Yardi supports the development of high-performance buildings and sustainability initiatives that positively impact real estate and the environment. We are excited to support BOMI International's efforts to merge technology advances and energy insight into new best practices that benefit the industry," said Matt Eggers, Vice President of Yardi Energy. "The new HVAC Optimization learning program gives stakeholders in commercial property management new tools for increasing energy efficiency."
For more information about the program, and free access to the first learning module, visit: http://www2.bomi.org/hp-hvac.
About Yardi:
Yardi® develops and supports industry-leading investment, property management, and energy management software for all types and sizes of real estate companies. For the energy market, the Yardi® Smart Energy Suite helps manage costs, consumption, and sustainability initiatives with mobile-enabled energy management solutions. Established in 1984, Yardi is based in Santa Barbara, Calif., and serves clients worldwide. For more information, visit http://www.yardi.com.
About BOMI International:
BOMI International, a nonprofit educational organization founded in 1970, provides critical education and expertise to industry personnel with property, facility, and building systems management responsibilities. As the Independent Institute for Property and Facility Management Education, BOMI International delivers courses, certificate programs, and industry-standard designations—Real Property Administrator (RPA®), Facilities Management Administrator (FMA®), Systems Maintenance Administrator (SMA®), High-Performance Sustainable Buildings (BOMI-HP™), and Systems Maintenance Technician (SMT®)—with a proven record of increasing job performance and company efficiency. More than 27,000 industry professionals hold one or more BOMI International designations, and over 90,000 property and facility management professionals have turned to BOMI International for their continuing education, professional development, and staff training needs. To learn more, please visit http://www.bomi.org, call 1.800.235.BOMI (2664), or e-mail service(at)bomi(dot)org.
Media Contact:
Heith Hart
BOMI International
410.974.1410 x1257 | hhart(at)bomi(dot)org