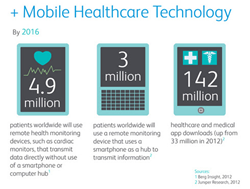 Our team has deep healthcare software domain testing experience
(PRWEB) April 20, 2017
After decades of treating medical software as though it were a disease, the healthcare industry has begun to embrace technology in almost every aspect of the profession. Now new applications built on every conceivable platform are flooding the medical tech market. Most are designed to address three basic needs: greater efficiency, improved patient care and lower cost of services.
The race to bring new products to the marketplace has had some alarming side effects: breached patient security, product failures largely due to an inability to operate over multiple platforms, and difficulty with user experience. Software testers should be addressing all of these issues. But too often, testers aren't following best practices, and development teams aren't giving them the time and resources to do their best work.
In "Healthcare Software Testing Strategies," a new white paper from XBOSoft, experts with the software testing and consulting firm discuss this rapidly evolving healthcare software landscape. They offer testing and quality-assurance tactics and strategies that are reliable and help the development team produce better software without missing a delivery deadline.
"Our team has deep healthcare software domain testing and QA experience because of longtime clients like Mobile MedSoft," CEO Philip Lew said. "The material for this white paper was gathered from the real-life problems encountered by our testers, and the solutions they developed over time to ensure that a new medical software product will perform as advertised. With healthcare software, you can't make mistakes. There are lives and personal medical data at stake."
Mobile MedSoft's products for pharmacies and long-term care provide a compelling example. These products contribute to the efficiencies of pharmacies and care facilities with mobile and cloud computing services, allowing medical professionals more time to focus on patient care. By partnering with XBOSoft's experienced professional testers, Mobile MedSoft has built a solid reputation for delivering software that works.
"Since we began working with XBOSoft as our quality-assurance partner five years ago, our entire process of developing and releasing new software has become much smoother and more efficient," Mobile MedSoft CEO Duke Yetter said. "The help that XBOSoft has given us is immense. It's far more than just testing our software. XBOSoft offers overall quality-assurance consulting and advice on best practices. They point us in the right direction."
Next week, XBOSoft will be on hand at the massive Telehealth 2.0 trade show in Orlando, Fla. Executives Ed Curran and Stephen Gohres will be at booth No. 1317 on April 23-25 to discuss trends in healthcare software testing processes and practices. For those healthcare software and IT professionals who aren't able to attend Telehealth 2.0, you can learn more about the best practices in healthcare software testing and quality-assurance services by visiting the XBOSoft website.
Headquartered in San Francisco, XBOSoft has offices in the U.S. and China. Services include onsite and virtual consulting designed to deliver quality-assurance assessments and advice on best practices.