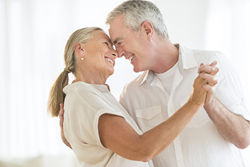 In our decade-plus work helping Baby Boomer couples with their retirement relocation, we've found that the very process of moving to a new community and a new area of the country can help renew a marriage.
Bluffton, SC (PRWEB) April 21, 2017
Marian Schaffer, Principal and Founder of Southeast Discovery, a real estate consulting firm specializing in guiding Baby Boomers with their real estate needs in the niche markets of retirement relocation and second homes in the Southeast region, recently shared four ways retirement relocation can help couples revive their marriage.
"A recent Pew Research Center report found that among U.S. adults ages 50 and older, the divorce rate has roughly doubled since the 1990s," said Schaffer. "Statistically, people are healthier and living longer than they used to, and they want to live their golden years fully. Unfortunately, one consequence of this longevity is an increase in 'gray' divorce – post-50 and late-in-life divorce. What we've found in our decade-plus work helping Baby Boomer couples with their retirement relocation, is that the very process of moving to a new community and a new area of the country can help renew a marriage."
"Many Baby Boomer couples have spent the last 30 plus years working and raising kids," Schaffer continued. "For many, the husband has been building a career, and the wife has juggled working outside of the home along with tending to their children's needs or being a stay-at-home mother, running the kids to soccer and band practice, baking for the school bake sale and keeping the family's weekly calendar organized. Life has been about work and family, and for many married couples, time to be a couple, or moments taken to rejuvenate their marriage, has been limited over the years."
Schaffer shared four attributes of retirement relocation that can help Baby Boomer couples revive their marriage:
#1: More time: "Now that the kids are grown and out of the nest, couples have more time to spend with each other and focus on their own priorities," said Schaffer. "They can 'date' again; they can share hobbies, and vacation together. Things that used to be a thing of the past – like spontaneous weekend getaway trips – become possible again. Their new relocation locale opens up a whole new world of possibilities when it comes to this kind of exploration."
#2: New surroundings: "Couples who have lived in the same house, on the same block, and in the same town while raising their family often find moving to a new state, a new city, and into a new neighborhood or community to be exciting, adventurous and a positive change for their marriage," Schaffer noted. "A new home they have designed together for their life as empty nesters can be fun and signifies a new chapter in their life together. They may be excited about their new dream kitchen and the open floor plan of the new home, or thrilled about the new oversized garage and spacious back screened-in porch with flat-screen TV. It may sound trivial, but couples who have lived in the same four-bedroom colonial while raising their kids, going without upgrading the kitchen or replacing the carpet with hard wood floors because they were putting kids through college, are energized and excited about their brand-new home, which has a positive impact on their marriage."
#3: New friendships: "Moving to a new area and community provides the opportunity to meet new people from different parts of the country, with various interests and hobbies and career backgrounds," said Schaffer. "For many relocating married couples, their friends have been people they have worked with over the years, or the parents of their children's friends. Being new to an area is like hitting the reset button for married couples. They'll meet their new neighbors and form friendships. They'll meet new friends on the golf course, at a fitness center class, or while attending social events at their community clubhouse."
#4: New activities: When married couples move into a new environment, are empty-nesters, and no longer working full-time, they can focus on their hobbies, interests, and health and wellness. "They finally have more time to spend quality time together," said Schaffer. "For many couples, this is a time in their marriage to get re-acquainted and center their lives around each other. If moving from the Northeast or the Midwest to the coastal Carolinas or on a lake in Tennessee, they may find themselves spending time at the beach or on a boat enjoying lake living. Some choose to move to the Western Carolina or northern Georgia mountains where hiking and fly fishing become a favorite pastime. Regardless of the activity, couples are finding their new surroundings coupled with a gentler four season climate provides them with many opportunities to enjoy a more healthy and active lifestyle together."
If you're considering relocating to the Southeast but don't know how or where to start your search, we can help. We've been assisting folks who come to our site from all over the U.S. streamline the process so they can find the right area and community to call home in the Southeast for over a decade. Feel free to complete our complimentary online questionnaire here, and we'll send you feedback on the best areas and specific communities that may be just right for you.
About Southeast Discovery
Since 2004, Southeast Discovery has been a trusted resource for candid information and insight on communities, developments, and general real estate in the Southeast. Through its highly-ranked web portal, newsletter and blog and its one-on-one work with clients, Southeast Discovery helps buyers actively looking for a retirement or second home in the Southeast navigate the process of identifying the right area and community for their needs. To learn more, visit http://www.southeastdiscovery.com/