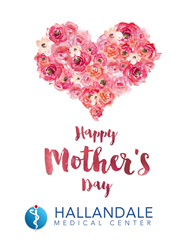 Vicky Samuelson, CEO of the Hallandale Medical Center. "We look forward to having a great time and sharing the love we feel for our grandmothers, mothers, sisters, and aunts.We hope the community will come out and enjoy our afternoon tea and feel great."
Hallandale Beach, FL (PRWEB) April 26, 2017
The Hallandale Medical Center is pleased to offer the community a special Senior Mother's Day Afternoon Tea Celebration on May 3rd, from 1pm to 3pm. The event will take place at the Hallandale Medical Center located at 200 East Hallandale Beach Blvd in Hallandale Beach, FL 33009 and is open to the public and free of charge.
The festivities will be aimed at women aged 60 years and older and will feature live musical entertainment provided by well known local singer Madeline Kern. Other festivities will include a variety of delicious desserts, facial demonstrations and make overs, hand and neck massages and talks on nutrition.
In addition, women who attend will be offered a complimentary Botox and Juvederm evaluation and 10% savings on future treatments. All attendees may also avail themselves of free medical screenings throughout the afternoon.
The event will also feature great raffle prizes and a gift bag for all attendees. Every attendee will be given one free raffle prize ticket upon entry. Women who bring an additional friend or family member will be eligible for extra raffle tickets.
To reserve your free spot at the mother's day event, please call 954-362-8677 ext 121.
In addition to hosting this Mother's Day event the Hallandale Medical Center is also running several other free programs for the community including a weekly Caregiver Support Group and a monthly Grief Support Group. The Hallandale Medical Center is also bringing activities out into the general community by providing health lectures in senior complexes and to community groups..
The Hallandale Medical Center provides primary care and behavioral health services. For more information on The Hallandale Medical Center, or to come for a tour or request a speaker for an event, please call Marjorie Aloni at 305-766-2976.