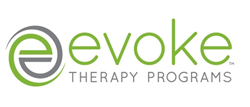 SALT LAKE CITY, Utah (PRWEB) April 21, 2017
Evoke Therapy Programs, a leading provider of wilderness therapy treatment for adolescents and young adults, has kicked off its 4th annual Forum for Innovative Treatment Solutions (FITS), which runs from Thursday, April 20th-Sunday, April 23rd. This year's theme is "Attachment Informed Therapy for Mental Health and Addiction."
FITS' 2017 keynote presenters will provide the nearly 150 registered attendees with a research foundation as well as practical application to therapy informed by attachment theory. Presenters include Nim Tottenham, Ph.D., Gabor Mate, M.D., Jamianne Gill, Ph.D., and Brad Reedy, Ph.D. Special breakout sessions will provide an opportunity to create small group discussions so that participants can address emerging needs in the treatment field.
FITS is the result of collaboration across a continuum of treatment providers.
"We believe that clients benefit most when professionals collaborate on new ideas and participate in educational, edifying experiences," says Evoke Therapy Co-founder and Executive Director Rick Heizer. "The concept behind FITS is that when professionals collaborate, clients have more options, better services, and all of our treatment outcomes will improve due to a multi-disciplinary approach. We provide our FITS participants with the highest quality experience – from exceptional speakers to unique experiential activities."
Evoke adds new experiences and top-notch keynotes each year, and past participants have expressed that this unique conference feeds their personal and professional self-care. Starting in the morning with exercise or mindfulness activities, opportunities to attend 12-step meetings, and by participating in experiential breakout sessions, FITS gives attendees a chance to learn and be a part of something different. Attendees can also earn continuing education credits at FITS through the National Board for Certified Counselors.
"Consistent with Evoke's founding principles, with an emphasis on organizational health, we believe that the clients we serve will benefit from better care when professionals do their own work and practice self-care," says Evoke Therapy Co-founder and Clinical Director Brad Reedy, Ph.D. "Rather than the typical marketing feel of industry conferences, the tone of this conference is one of sharing, teaching, and education."
Evoke Therapy Programs provides personalized therapeutic care with a focus on whole-health. Evoke's programs include wilderness therapy for adolescents and young adults, individual and family personal growth intensives, and outdoor adventure trips. Evoke's whole-health treatment considers all aspects of a client's health, focusing on their emotional, mental, spiritual, and physical wellbeing. Evoke Therapy Programs uses the inherent human connection to the outdoors to facilitate lasting change. To learn more about Evoke Therapy Programs visit evoketherapy.com.