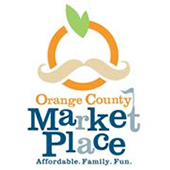 "The Orange County Market Place affords all of our guests a unique opportunity to enjoy a great outing with friends and family that offers something for everyone.
Costa Mesa, California (PRWEB) April 22, 2017
The Orange County Market Place (A Comcast Spectacor Venue), an entertainment center for the entire community, will continue a 47-year tradition of live entertainment while patrons shop, eat, drink and socialize every weekend. This year's Spring lineup includes crowd pleasers with something for everyone.
Beginning on April 22 is Western Day with live music by Coyote Sunrise, a country music band based in Huntington Beach. Patrons will enjoy country line dancing, a special menu including BBQ, brisket nachos, and hourly raffles and shopping with our favorite vendors. The event begins at 11:00 am and continues until 3:00 pm. Visitors who wear a western hat will receive free admission.
May 13-14 kicks off everyone's favorite Blues jam with Battle of the Blues Bands: Six String Shootout, as round one bands are narrowed down to the semi-finals on June 10th and 17th. Finals will be held on June 24th. The event draws blues enthusiasts from all over Southern California. Battle of the Blues Bands is open to all unsigned blues bands with $2,500 in cash prizes. Submissions should be sent to info(at)fivestartalent(dot)com. Blues guitar players are wanted as a search for the top undiscovered guitar slingers begins.
Memorial Day weekend is our salute to American Rock-N-Roll. Get your 70's jam on with a free concert series including Lynard Skynyrd Tribute on Saturday, May 27. Sunday, May 28 will feature a C.C.R. Tribute with shows at 12 noon and 2:00 pm on both days. Experience they heyday of American Southern Rock that will take you back to the 60's-70's era as the crowd sings along to Free Bird and Proud Mary. This music transcends generations and is enjoyed by kids, twenty-somethings and some a bit older as they all inter-mingle on this social gathering American holiday weekend.
June 3-4 is Rockabilly Weekend and Hot Rod Show. The Rockin' Rebels, hailing from Huntington Beach and playing homage to traditional American 50's Rockabilly, have been featured on The Back Porch of Doheny Blues Festival. They will play on June 3rd along with Buddy Lee and the Dungaree Dolls, and Jesse & The Rock and Roll Three. June 4th will feature James Intveld, a native Angelino who is currently on tour and well known in the Rockabilly music community as well as The Colony Boys. Shows are 12:00-4:00 PM.
June 11 kicks off the June Tribute Shows with Bonfire a tribute to AC/DC, a high energy tribute to the early days of AC/DC and Bon Scott. This will be one of the best AC/DC tributes you have ever seen.
June 18 is sure to satisfy with Rolling Stones Tribute by Mick Adams and The Stones. "Honoring the Greatest Rock and Roll band in the World", Mick Adams has been endorsed by Mark Cuban and Ryan Seacrest, to play on axs tv.
June 25 features Hollywood U2 with a tribute to U2, an award winning tribute band, who was invited by Bono to sing a duet. Don't miss this unforgettable tribute to U2.
Weekends not listed will feature DJ Ken playing music and we well as other entertainment. In addition, we encourage visitors to tour both Centennial Farm and Heroes Hall which are free and open every weekend to visitors of the Orange County Market Place. Centennial Farm is home to fruit and vegetable gardens, livestock, and the Millennium Barn. Heroes Hall, a museum honoring Orange County veteran's sacrifices by educating the community about the veteran's experiences and personal stories is a great way for families to spend the day. The Farmer's Market gives visitors access to fresh produce from local growers. Enjoy music while shopping, eating, drinking, and a tour of Centennial Farm and Heroes Hall all in one central location.
The Orange County Market Place provides a diverse selection of entertainment, education, culinary offerings, craft beers and wines, as well as shopping choices from local entrepreneurs whose booths rival any permanent store front; all in an outdoor setting as a cultural and social center for the entire community. Parking is always free with only a $2 admission fee. Children ages 12 and under and active Military are always free. The Orange County Market Place is a unique shopping and entertainment center, conveniently located in Costa Mesa, California.
"The Orange County Market Place affords all of our guests a unique opportunity to enjoy a great outing with friends and family that offers something for everyone. Whether it's great free concerts throughout the spring, bringing the kids to see all the baby animals at Centennial Farm, unique vendor offerings at unbeatable prices, or simply a stroll down our miles of aisles with a handmade margarita, ice cold craft or import beer, or a fresh hand squeezed lemonade. It's a day of fun for everyone. While visiting our guest love to sample some of our signature food offerings at our new farmers market area or grab a bite to eat at Hussong's Cantina or The Kona Grill. The best part is the chance to connect with people face to face and not on the screen of a phone or computer! It also doesn't hurt that it's one of the most affordable family outings in all of Southern California!," says Executive Director, Jeffrey Teller,
We invite visitors to share their experiences at The Orange County Market Place via social media, with the hashtag #OCMP or tagging us @OrangeCountyMarketPlace for a chance to be featured on our social media sites.
About The Orange County Market Place
The Orange County Market Place, America's most unique swap meet is a celebration of food, drink, fun, value and the entrepreneurial spirit. With hundreds of thousands of visitors each year, the Orange County Market Place has grown to become the centerpiece of the Orange County outdoor shopping experience.
About Spectra by Comcast Spectacor
Spectra by Comcast Spectacor is the expert in hosting and entertainment, partnering with over 300 clients at 400 global properties to create memorable experiences for millions of visitors every year. Spectra's expertise is embodied within three divisions: Venue Management (formerly Global Spectrum), Food Services & Hospitality (formerly Ovations Food Services), and Ticketing & Fan Engagement (formerly Paciolan). Learn more at SpectraExperiences.com.
Comcast Spectacor is part of Comcast Corporation, a Fortune 50 media and technology company that operates Comcast Cable and NBCUniversal. Headquartered in Philadelphia, PA, in addition to Spectra, Comcast Spectacor owns and operates the National Hockey League's Philadelphia Flyers and the Wells Fargo Center venue. Visit us at ComcastSpectacor.com, PhiladelphiaFlyers.com, and WellsFargoCenterPhilly.com for more information.
Location
OC Fair & Events Center
88 Fair Drive
Costa Mesa, CA 92629
Hours
Saturdays and Sundays
Hours: 7 a.m. to 4 p.m.
Closed May 6-7 for O.C. Marathon
Closed during the Orange County Fair
Admission:
Admission is $2
Children 12 and under and Active Military are always free
Free parking
Preferred parking for $7
Connect with Us
For more information on our full range of services, visit http://www.ocmarketplace.com.
For the latest news and updates, connect with us on
Facebook: http://www.facebook.com/ocmarketplace
Instagram: http://www.instagram.com/ocmarketplace
Pintrest: http://www.pinterest.com/ocmarketplace/
Orange County Market Place Contact: Jeffrey Teller, Executive Director | 949-520-0001 | jeffery_teller(at)comcastspectacor(dot)com
Media Contact: Jennifer Guy, Advertising & P.R. | 949.204.4755 | jennifer(at)nextgenmedia(dot)net