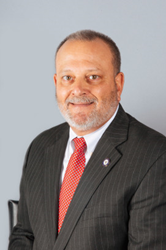 Leola, Pa. (PRWEB) April 24, 2017
John Lamb of Jennersville, Pennsylvania, has joined PDQ Manufacturing as Director of Government Business. In this post, Lamb is based at PDQ's Leola, Pennsylvania headquarters.
Lamb is responsible for development of government business, working closely with VisionCorps and National Industries for the Blind (NIB), on PDQ's AbilityOne© mandatory use program, part of a federal initiative that creates jobs for people who are blind. Additionally, he will be responsible for coordinating sales through state-use programs throughout the country. Many states currently have programs similar to the federal initiative.
As an AbilityOne© Enterprise Partner of the NIB, PDQ® / SKILCRAFT® offers a full line of door and security hardware assembled by people who are blind. All the products carry the PDQ© / SKILCRAFT© co-brand. SKILCRAFT© is a registered trademark owned and licensed by NIB, the nation's largest employment resource for people who are blind. Under the partnership, PDQ supplies components and the finished products are assembled by people who are blind, employed by VisionCorps of Lancaster, Pa. VisionCorps is an NIB-associated non-profit agency dedicated to providing employment for people who are blind or vision-impaired. Products identified on the AbilityOne© Procurement List are mandatory source purchases for federal agencies and contractors performing services at federally controlled and managed facilities.
Lamb is working with federal contracting officers and architects to assist them in specifying and using AbilityOne© products on government projects.
He is a US Marine Corps and Navy veteran, retiring in 2006 with experience in aircraft maintenance, business administration, logistics and construction. Most recently he worked with Zodiac Arresting Systems of Aston, Pennsylvania, as a regional sales director for runway safety equipment in the USA and Canada.
Information on PDQ products and more is available at http://www.pdqlocks.com.
About PDQ Manufacturing
Family owned and managed for over 33 years, PDQ has maintained its commitment to remain independent as a market leader, introducing cutting edge, innovative products and setting the standard for service, quality and value. Based in central Pennsylvania, PDQ serves its customers with a world-class offering of in-house engineered and manufacturing commercial-grade mortise locks, cylindrical locks, door closers, exit devices, flat goods, stand-alone electronic locks and electronic access control devices. "We're one of the few remaining door hardware manufacturers, still family-owned, that offers that personal touch and independence that the larger, multi-national corporate conglomerates have difficultly matching. And that family spirit is what we're able to relate to when serving our many, still family-owned distributers," said Bill Tell, Founder, President and CEO of PDQ Manufacturing. Built to exceed industry standards, PDQ's products offer an exceptional value, quality, visual appeal and long service life, backed by the best warranty in the industry.