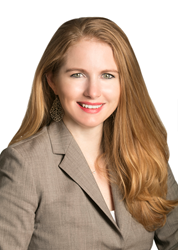 [Christi's] understanding of how people think and learn in combination with her real estate experience will prove invaluable.
SARATOGA, Calif. (PRWEB) April 21, 2017
Alain Pinel Realtors (APR) today announces the hire of Christi Willits as its career development director for the San Francisco, Marin and Wine Country regions. In her new position, she will play a leadership role in the professional development and education of APR's more than 1,400 agents.
"Throughout my career, I have been focused on sharing cutting-edge business practices that produce results for my colleagues and their clients," Willits explained. "I am thrilled to join Alain Pinel Realtors and look forward to helping them build on their status as the leader in the Northern California real estate market."
A third generation real estate professional, Willits joins APR with more than five years of professional experience in the Bay Area real estate market. Additionally, Willits spent nearly six years as a behavioral therapist and skills training professional with Trumpet Behavioral Health in the Bay Area.
"Christi is a driven and results-oriented leader. Her understanding of how people think and learn in combination with her real estate experience will prove invaluable," said Bard Williams, vice president of training for APR. "Christi brings a focus on innovative educational and professional development practices that is central to the training program we've developed over the years. We look forward to working with Christi as we prepare the next generation of Realtors and continue to adapt to changes within the industry."
Willits earned an undergraduate degree in education from Dominican University of California. Outside of real estate, Willits remains active in her community. She served as chair of the Logistics Committee for the San Francisco Walk to End Alzheimer's and sits on the board of directors for Dominican University Alumni Association.
About Alain Pinel Realtors®
Alain Pinel Realtors (APR) is the largest privately owned residential real estate company in Northern California and is consistently ranked among the top ten largest residential real estate firms in the United States based on closed-sales volume. The firm has 1,400 agents in more than 30 offices throughout Northern California. APR was founded in 1990 by CEO and President Paul L. Hulme, and is based in Saratoga, Calif. Visit us at apr.com, china.apr.com, facebook.com/AlainPinelRealtors, and @AlainPinel.