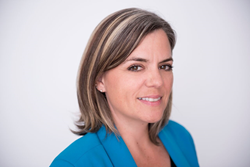 Though DEA officials and pharmaceutical companies cite ongoing efforts to prevent diversion, the perpetual rise in prescription opioid overdose deaths demands a much tougher approach and stiffer penalties.
NEW PORT RICHEY, Fla. (PRWEB) April 24, 2017
According to the U.S. Centers for Disease Control and Prevention (CDC), rising prescription opioid overdose deaths now claim the lives of 62 Americans each day.(1) Yet since 2011, the Drug Enforcement Administration (DEA) has slashed its civil case filings against drug manufacturers, distributors, pharmacies and prescribers by more than half.(2) Novus Medical Detox Center, a leading Florida-based drug treatment facility, exhorts the DEA to take immediate action to enforce federal laws, prevent diversion and protect U.S. citizens from the growing prescription opioid epidemic.
CDC data reveals overdose deaths from prescription opioid analgesics—including natural, semi-synthetic and synthetic forms—exceeded 22,000 in 2015, surpassing 2014's previous record high of nearly 19,000 deaths.(1) While the death toll has continued to rise, a number of former DEA supervisors charge that agency officials "began delaying and blocking enforcement actions" in recent years. From 2011 to 2014, DEA civil case filings against drug manufacturers, distributors, pharmacies and doctors fell from 131 to 40 per year; and though 64 cases were filed as of October 2016, that number is still less than half of the 2011 total.(2)
"The DEA is charged with enforcing drug laws and regulations and ensuring those involved in illicit trafficking are brought to justice. Yet recent investigative reports suggest the DEA is failing to hold pharmaceutical firms accountable for their role in contributing to the current opioid crisis," asserted Bryn Wesch, CFO of Novus Medical Detox Center. "DEA staff have expressed frustration over policy changes that make it more difficult to advance cases against pharmaceutical purveyors. Meanwhile, drug companies have hired former DEA and Justice Department officials to act on their behalf, and they've successfully lobbied Congress to pass laws that give them greater protection while placing a heavier burden on DEA agents."
Several retired DEA supervisors told The Washington Post about cases that "languished for years without action."(2) More recently, the Post reported on a case in which federal investigators found that lack of due diligence by Mallinckrodt Pharmaceuticals—one of the nation's largest oxycodone manufacturers—"could have resulted in nearly 44,000 federal violations and exposed it to $2.3 billion in fines" for failing to report suspicious activity that suggested illegal diversion. But after six years, four investigations and the threat of billions in fines, Mallinckrodt is avoiding legal action after having negotiated a reported $35 million settlement, which one government official dismissed as "chump change" for a company that posted $3.4 billion in revenue and $489 million in profits last year.(3)
"Though DEA officials and pharmaceutical companies cite ongoing efforts to prevent diversion, the perpetual rise in prescription opioid overdose deaths demands a much tougher approach and stiffer penalties," stated Wesch. "Unless DEA agents and prosecutors have the authority and support they need to crack down on those enabling illegal diversion, drug manufacturers and distributors will continue to put profits before people."
Wesch calls for government officials and Congress to create, pass and uphold laws that address overprescribing and diversion, and she urges DEA leadership to re-examine and revise any policies that undermine agents' ability to enforce laws and pursue cases against noncompliant drug manufacturers and distributors. She also maintains that legal consequences and fines should be quickly and consistently applied to companies that fail to report suspicious activity or are found to be complicit in black-market diversion of prescription medications.
Finally, Wesch proposes that any fines levied against pharmaceutical manufacturers and distributors should help fund expanded drug education, prevention and treatment programs. "Companies that have contributed to and profited from the prescription opioid epidemic should be required to play a role in solving it," she noted. "Prescription medications have led many patients to develop substance use disorders. Proceeds from pharmaceutical industry fines can help these individuals obtain the care they need to manage the pain of opioid withdrawal, overcome dependency and achieve successful long-term recovery."
For more information on Novus Medical Detox Center and its medically supervised prescription opioid treatment programs, visit https://novusdetox.com.
About Novus Medical Detox Center:
Novus Medical Detox Center has earned The Joint Commission's Gold Seal of Approval for Behavioral Health Care Accreditation as an inpatient medical detox facility. Licensed by the Florida Department of Children and Families, Novus provides safe, effective alcohol and drug treatment programs that are based on proven medical protocols and designed to minimize the discomfort of withdrawal. The facility is located on 3.25 acres in New Port Richey, Florida, in a tranquil, spa-like setting bordering protected conservation land. Intent on proving that detox doesn't have to be painful or degrading, Novus set out to transform the industry by bringing humanity into medical detox with individually customized treatment programs and 24/7 access to nursing care and withdrawal specialists. Today, Novus is renowned as a champion of industry standardization and a staunch advocate of patients fighting to overcome substance use disorders. Frequently recognized for its contributions to the industry and local community, Novus has become a regular source to media publications such as The Wall Street Journal and USA Today, and has ranked in the Tampa Bay Business Journal's Fast 50, the Florida Business Journal's Top 500 and the Inc. 5000 list of America's fastest-growing companies. For more information on Novus' medically supervised detox programs visit https://novusdetox.com.
1. Centers for Disease Control and Prevention. "Opioid Overdose: Opioid Data Analysis"; CDC website content; last updated February 9, 2017; accessed April 12, 2017. cdc.gov/drugoverdose/data/analysis.html
2. Bernstein, Lenny and Scott Higham. "Investigation: The DEA Slowed Enforcement While the Opioid Epidemic Grew Out of Control"; The Washington Post; October 22, 2016. washingtonpost.com/investigations/the-dea-slowed-enforcement-while-the-opioid-epidemic-grew-out-of-control/2016/10/22/aea2bf8e-7f71-11e6-8d13-d7c704ef9fd9_story.html
3. Bernstein, Lenny and Scott Higham. "The Government's Struggle to Hold Opioid Manufacturers Accountable"; The Washington Post; April 2, 2017. washingtonpost.com/graphics/investigations/dea-mallinckrodt