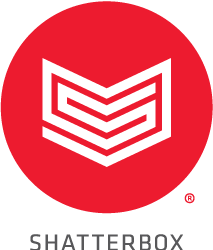 Lexington, KY (PRWEB) April 25, 2017
Russ Hensley, CEO of Shatterbox announced that the American Advertising Federation awarded Shatterbox a silver Addy for Online Interactive Website design. This, for their work with Apiary Fine Catering and Events.
Apiary Fine Catering and Events, located in Lexington, KY, worked with the Shatterbox team to execute an elegant website that epitomizes the catering and fine dining company. The subtle charm of Central Kentucky is accurately depicted through their website and the events Apiary provides their customers.
"From the start of The Apiary our team at Shatterbox has been thrilled to work with this Flagship business", said Shatterbox CEO Russ Hensley
Shatterbox is a multidisciplinary design firm specializing in creative brand strategy, identity development, and award-winning interactive and print design. Shatterbox has been designing websites since 1995 and branding start-ups since 1998. Shatterbox won more than 120 gold Addy Awards from American Advertising Federation, including 3 Best of Shows, and 4 Judge's Choice Awards as well national and regional awards. Shatterbox is a winner of the HOW International Design Award for 2013. The studio is also recognized in GDUSA and Logo Lounge for their branding and logo design efforts. Shatterbox was also featured in the 2013 and 2014 PRINT Magazine's Regional Design Annual as one of the premier design studios in the United States.