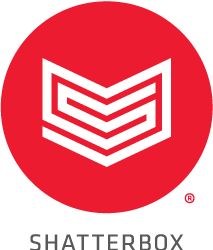 "Our work by our design team reflects our deep experience in packaging for the beverage industry", said CEO Russ Hensley
Lexington, KY (PRWEB) April 21, 2017
Russ Hensley, CEO of Shatterbox announced that the American Advertising Federation awarded Shatterbox a Gold Addy for their work with Blue Stallion Brewing Company in the Elements of Advertising category.
With over 40,000 entries every year in local AAF Club competitions, recognition of the highest level of creative excellence, a gold Addy award-winning design is judged to be superior to all other entries in the category.
Shatterbox, eager to positively influence local business branding, collaborated with well-known Lexington brewery Blue Stallion to design four bottles for the brewery's first limited series of bottled barrel-aged beers for Lexington's 2016 Craft Beer Week.
"Our work by our design team reflects our deep experience in packaging for the beverage industry," said CEO Russ Hensley about the work for Blue Stallion's first Addy Award.
The work was also forwarded on to the region to be considered for National competition.
Shatterbox is a multidisciplinary design firm specializing in creative brand strategy, identity development, and award-winning interactive and print design. Shatterbox has been designing websites since 1995 and branding start-ups since 1998. Shatterbox won more than 120 gold Addy Awards from American Advertising Federation, including 3 Best of Shows, and 4 Judge's Choice Awards as well national and regional awards. Shatterbox is a winner of the HOW International Design Award for 2013. The studio is also recognized in GDUSA and Logo Lounge for their branding and logo design efforts. Shatterbox was also featured in the 2013 and 2014 PRINT Magazine's Regional Design Annual as one of the premier design studios in the United States.