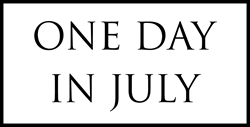 No matter what age you are, you should be investing in low-cost, low-fee index funds.
Burlington, VT (PRWEB) April 24, 2017
Planning for retirement should be a carefully thought out process and not one left up to chance. If you're nearing retirement age, you may think you have the right financial plan in place, however that's not always the case. If you're not sure where you stand when it comes to your retirement finances, perhaps now is the time to take stock and see if there is a better option for you. Dan Cunningham, founder and Vermont financial advisor at One Day In July, offers a few tips for to help build a retirement strategy that makes financial sense.
Look to Index Funds - No matter what age you are, you should be investing in low-cost, low-fee index funds. It's true you can't control the markets; however, you can control the fees that you pay. Over time these fees can have a disastrous effect on your bottom line. Low-cost index funds are the best way to keep costs down and get above average returns.
Don't forget your RMD - Once you reach 70 ½ years old, you need to start taking your required minimum distribution (RMD) from traditional IRA accounts, regardless of if you are retired or not. An RMD is the required minimum amount of money that you must withdraw from your retirement account each year. Although you are able to take out more than your RMD, it is not recommended as the tax sheltering properties of the IRA are ideal, and as much money should be kept there for as long as possible.
Be wise and control your spending - As with any good savings plan, a key component for managing wealth is to control your spending. Many retirees' biggest fear is that they will outlive their savings. To combat that fear, learn early on how to make a spending budget that matches your current projected savings. Cut back where you can and find other ways to fill your newly found free time that don't involve spending.
Limit your portfolio risk - Now that you are retiring, your ability to earn back any losses you may incur is going to be reduced significantly. Make sure your portfolio doesn't bear unwanted risk at this stage in your life. If it does, work with your Vermont financial advisor to fix it. At One Day In July, we often see potential clients who are in risky situations (and may not even realize it) and so we work with them to remedy the problem immediately. We understand that your investment portfolio makes up a large part of your retirement income and we want you to have peace of mind. The time to fix these portfolios is now, and not in the wake of the next financial crisis.
If you want to enjoy retirement, don't watch the news - With more time on your hands during retirement, you may find yourself pulled to the lure of the financial news. However, watching the news about the markets can not only create worry and anxiety, it can also cause you to make rash decisions, which may decrease your quality of life and ultimately your financial performance. Instead of keeping your eyes on the news, spend time cultivating new hobbies, exercising, or spending time with friends. (But don't forget to be frugal!)
By following these basic guidelines, you are one step closer to planning for financial freedom in retirement. Overall, it is important to thoroughly plan for a successful and stress-free retirement. If you have questions about how to get started, or want to review your current Vermont retirement planning strategy, contact a financial advisor at One Day In July today.
For more information on One Day in July, and to learn more about Dan Cunningham's approach to investing, visit http://www.onedayinjuly.com.