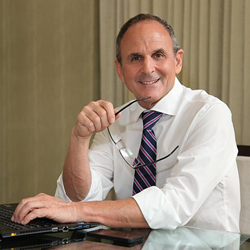 We are dedicated to providing accounting services and retirement planning services that are customized to you and your business.
Boca Raton, Florida (PRWEB) April 29, 2017
Fit Small Business names The Boca Raton CPA Best Accounting Blogs in their Best Small Business Blog of 2017. Fit Small Business scoured the internet to discover the most helpful blogs for small businesses. The list was divided into categories and The Boca Raton CPA was placed in the Best Accounting Blogs.
Gary M. Kaplan, MAcc, MST, C.P.A. a Boca Raton accountant is honored to receive such an award for his work in establishing and regularly producing content on his website. He strives to provide education and information to entrepreneurs, as well as individuals, on everything tax related. His style of content is created to not only inform readers but entertain as well. He develops his articles so the audience can relate in a real-life situations. He maintains a regular posting schedule to continually update his subscribers on his latest understanding of the accounting ecosystem.
Fit Small Business also named their favorite recent article in the Best Small Business Blogs of 2017 collection, "To Amend a Tax Return or Not? The Question for Many Americans", which details whether or not you should amend a tax return. He outlines three major points to help understand if you should amend a tax return or not. Gary is also honored to be recognized for his expertise, specifically for this article.
Gary Kaplan helps small businesses nationwide understand the current digital landscape of accounting through sharing his knowledge of digital accounting on his blog. Gary launched his blog in 2011 with a mission to create content to provide strategies and tactics for businesses to succeed in the digital age of accounting, primarily through the use of cloud accounting.
Building a better, more informed business community and providing the best and most effective accounting and tax solutions since 1997. Call Gary today 1 (866) 643-3560 for a free consultation.