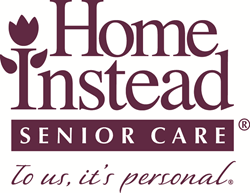 CAREGivers are truly the heart and soul of the Home Instead brand.
OMAHA, Neb. (PRWEB) April 25, 2017
Eight extraordinary people with a passion to serve others are being honored this month at the Home Instead Senior Care annual convention. Hailing from the organization's eight regions, these individuals were selected from a pool of more than 65,000 Home Instead professional caregivers in North America to receive the CAREGiver of the Year award. Each was nominated for their compassionate service and exceptional commitment to bettering the lives of seniors and their families.
Home Instead caregivers, known as CAREGiversSM, provide seniors with companionship and services (e.g., meal preparation, light housekeeping, medication reminders, incidental transportation, errands and shopping) to help them remain independent at home or in care communities. CAREGivers also have the opportunity to participate in specialized training programs to meet the unique care needs of those living with Alzheimer's disease.
"While only one person will be named CAREGiver of the Year, we are proud to honor these eight individuals for their dedication and the compassionate care they provide the seniors they serve," said Lori Hogan, co-founder of Home Instead. "CAREGivers are truly the heart and soul of the Home Instead brand."
The nominees a special reception at the Home Instead Convention, this week, April 25-28, in Omaha, Nebraska. The winner will address Home Instead representatives from around the world, sharing stories about their caregiving experiences. The 2017 nominees are:

Christine Collins (Florida): After enduring the 9/11 terror attacks, Christine moved from New York to Florida to live closer to her mother. She quit her job as a hospice care worker to take care of her mother who had developed Alzheimer's disease. Christine soon found Home Instead, and now spends time caring for people living with dementia. "Doing this work, I have discovered my niche in life," Christine said. "I have truly found my sense of purpose." Christine has been a CAREGiver for seven years.
Gerri Palmer (Maryland): Gerri has had a heart for service from an early age, helping elderly neighbors with grocery store trips and assisting with laundry. As a mother of five, that mentality has not changed. Having previously worked in nursing homes before, Gerri fully understands the importance of in-home care. "What we do is so critical to their emotional and physical well-being," said Gerri. "They want to live their last days in their own home, in their bed, in their recliner, the place they feel most comfortable." Gerri has been a CAREGiver for three years.
Mickie Ahmed (Illinois): Mickie took notice of Home Instead CAREGivers in her mother's nursing home, which inspired her to apply to become one herself. She has spent considerable time with a senior client with dementia and severe arthritis. With care, trust and patience, Mickie helped transform the client from feeling angry and closed off to being social and friendly. "This transformation is what makes caregiving so rewarding," said Mickie. "When I look at [my client]'s quality of life when I first started and compare it to where she is now, it reminds me of why I decided to be a CAREGiver." Mickie has been a CAREGiver for five years.
Peggy Pinckney (Texas): Peggy joined Home Instead as a CAREGiver after the death of her mother and immediately felt a sense of belonging. In her time with Home Instead, Peggy has taken care of several memorable clients, including a retired army lieutenant, whom she helped open up, and a senior with short-term memory loss, with whom she helped arrange video chats with her children. "Every day, I get to make a difference in someone's life," said Peggy. "When you walk out of your client's door, you know you've allowed someone to live their life one more day the way they want to." Peggy has been a CAREGiver for three years.
Rebecca Berry (Ohio): After working as a school photographer for nearly 20 years, Rebecca decided she wanted a change in her life and applied to be a personal caregiver to a senior with Alzheimer's. That decision eventually led her to join Home Instead to continue to care for seniors fulltime. She now cares for two seniors, both with dementia. "When I get ready to leave, I always give them a hug," Rebecca said. "There's not another job where you receive that type of appreciation every day." Rebecca has been a CAREGiver for nearly five years.
Sabin Belknap (Oregon): Sabin is no stranger to the profession of caregiving, working as a physician most of his adult life. Sabin wanted to continue to serve his community after he retired and found a solution in Home Instead, where he could keep on helping others. He said he has really enjoyed being able to spend more than just a few minutes with his senior clients, unlike the quick check-ups he performed during his days as a physician. "I've really enjoyed getting to know these long-term clients," said Sabin. "It's wildly important work. I would say what I'm doing now as a CAREGiver is just as important as the work I was doing when I was a physician." Sabin has been a CAREGiver for three years.
Verna Edwards (Ontario, Canada): Verna has cared for others her entire life. Growing up on a remote island, Verna would often pick cotton from the fields with her mother. She recalls a time when she left her mother's side to help a senior who was picking cotton alone. Years later, she moved to England where she was forced to drop out of school to get a job and support her family. Then, in 1976, she moved to Canada to live closer to other family members and eventually joined Home Instead to care for seniors in her community. Verna has cared for one client for nearly eight years, bonding quickly because the client is originally from England. "She has Alzheimer's but we can still talk about her time in England," said Verna. "I understand what she went through while living there. Life was not easy back then, so she deserves to have a decent and proper life without any stress." Verna has been a CAREGiver for nine years.
Zitoni Murenzi (New Hampshire): Zitoni moved to the United States to give her family a better life after losing both her parents in the Rwandan genocide. She worked various jobs but her heart wasn't invested. She finally found her calling when she got a job as a Home Instead CAREGiver. Zitoni has had many memorable clients, including a woman she shared a special bond with and a former NASA scientist. Even when it's difficult, Zitoni loves being a CAREGiver. "When I visit clients, they always know they have me to lean on," said Zitoni. "You give them hope, even if it's for just one day." Zitoni has been a CAREGiver for more than 10 years.
To learn about joining the Home Instead family as a CAREGiver, visit http://www.homeinstead.com/jobs/pages/home.aspx. To watch last year's CAREGiver of the Year award recipient's speech, visit http://www.youtube.com/watch?v=bEutjosk9MQ.
# # #
ABOUT HOME INSTEAD SENIOR CARE
Founded in 1994 in Omaha, Nebraska, by Lori and Paul Hogan, the Home Instead Senior Care® network provides personalized care, support and education to help enhance the lives of aging adults and their families. Today this network is the world's leading provider of in-home care services for seniors, with more than 1,000 independently owned and operated franchises that are estimated to annually provide more than 50 million hours of care throughout the United States and 12 other countries. Local Home Instead Senior Care offices employ approximately 65,000 CAREGiversSM worldwide who provide basic support services that enable seniors to live safely and comfortably in their own homes for as long as possible. The Home Instead Senior Care network strives to partner with each client and his or her family members to help meet that individual's needs. Services span the care continuum from providing companionship and personal care to specialized Alzheimer's care and hospice support. Also available are family caregiver education and support resources. At Home Instead Senior Care, it's relationship before task, while striving to provide superior quality service.