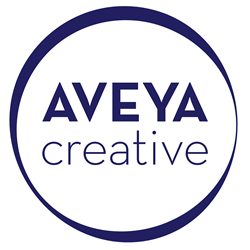 It's time for the creative industry to join the on-demand economy!
Washington DC (PRWEB) April 26, 2017
With decades of collective experience, the team at Aveya Creative works closely with independent entrepreneurs, tech startup companies and innovative non-profit organizations to brand and market their concepts. The agency has been known for its collaborative creative processes, transparent pricing and personalized approach, but what sets Aveya apart from the boutique agency crowd even more is a new way of coming into contact with creative services. Now at aveyacreative.com, customers can can purchase flat-rate projects directly in the newly launched marketplace. As always, free consultations are available with no obligations.
Not sure where to start? The strategists at Aveya Creative propose going through the journey of building one's own project using the new 4Ps: persona, plan, presence and popularity.
Persona:
Thinking of brands as people can make a tangible difference in branding. The brand should have distinctive human attributes, such as personality, voice and visual characteristics. Name, logo, tagline and purpose statement are at the heart of a strong persona.
Plan:
Obtaining objectives can be a smooth ride when a well thought-out plan is in place, such as Aveya Creative's "Brand Focus Strategy," "Go-to-Market Action Plan," and content calendar techniques.
Presence:
Being prepared for every opportunity is challenging, but not impossible. Startup brands should have a toolkit to face any opportunity across many channels, from a mobile-friendly responsive website to a customized investor pitch deck to brilliant print materials. Presenting the concept properly can mean taking the next step to funding.
Popularity:
These days, fame is the result of coverage in the media and being active in social media. Nothing is more effective than keeping the conversation around the brand going.
Please visit aveyacreative.com for more information.
About:
Aveya Creative is a leading digital branding agency that offers on-demand solutions as well as custom proposals. The mission is to transform bold ideas into extraordinary brands. Core services at Aveya Creative are brand strategy, logos and taglines, design and website creation; optimized copywriting, ad creative, press releases, social media management, pitch coaching and team workshops are also part of the mix. Past projects include working with prominent tech accelerators such as 1776 in Washington DC and Y Combinator in San Francisco.