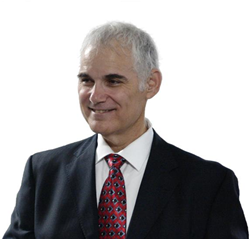 If there are any millennials out there—and I know there are—who are worried about the future, the Self-Directed IRA in the form of a Roth IRA is a great option.
Charlotte, NC (PRWEB) April 26, 2017
With countless millennials wondering where to put their money these days, the answers can seem difficult to find—particularly with a plethora of retirement options available. But a recent post at the American IRA blog by Jim Hitt not only gave an answer to that question, but provided which account Jim Hitt believes to be the "king" for the young millennial investor: the Self-Directed IRA in the form of a Roth IRA.
Why the Roth IRA? The Roth IRA is a unique investment vehicle provided by the government that allows investors to put in after-tax money. The investments then grow tax-free. Because the taxes are paid upfront with a Roth IRA, millennials can leverage their limited resources now to watch their retirement funds grow over time. Then, when it comes time to take out retirement funds after a certain age, those funds have already had taxes paid on them. This provides a hedge against tax increases in the future as well.
"If there are any millennials out there—and I know there are—who are worried about the future, the Self-Directed IRA in the form of a Roth IRA is a great option," says Jim Hitt. "Not only does it give you maximum leverage for your investment dollar, but it provides benefits that exceed just about any other type of retirement account currently available to young investors."
The current limits on Roth IRA contributions are set at $5,500 for certain investors, although there is an opportunity for older investors to make "catch-up" payments as well. While this number is relatively low compared to other contribution limits—such as the limits within a 401(k), Jim Hitt points out that many millennials simply need a good start.
"Even if you stay under the limit, the Self-Directed IRA and the Roth IRA give you a fantastic foundation for your retirement," said Jim Hitt. "My advice: start as soon as possible. Over time, the funds will add up, and the right investing will come into place."
The Self-Directed Roth IRA is simply a type of Roth IRA in which investors decide their own investing destiny. Though there are limits on any Roth IRA and retirement investment types, investors who self-direct can look outside the stock market to find substantial investment gains.
To learn more about why the Roth IRA is "king," visit the blog post at http://www.americanira.com/home-links/millennial-self-directed-ira-investors-roth-king or call American IRA directly at 1-866-7500-IRA(472).
About American IRA, LLC:
Click here to claim one of our 7 Self-Directed IRA guide(s).
American IRA is committed to providing every client with gold-level service, regardless of account size. Experience their expertise through their certified IRA services professionals. Enjoy the value with one low annual fee of $285 with unlimited assets and unlimited account values. American IRA clients love the benefit of no charge for "All Cash" accounts. The performance of the American IRA staff is unmatched, with quick and efficient processing within 48 hours.
American IRA services thousands of clients and has over $300 million in assets under administration.
American IRA was built by investors for investors, and brings their successful investment experience to the table, providing excellent educational material showing the public that their Self-Directed IRA account can invest in a variety of assets such as real estate, private lending, limited liability companies, precious metals and much more.
American IRA is conveniently located in Asheville, NC and Charlotte, NC, and serves clients nationwide.