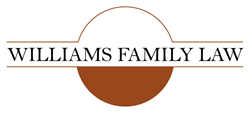 DOYLESTOWN, Pa. (PRWEB) April 25, 2017
Bucks County family law firm Williams Family Law, P.C. is pleased to announce that its attorneys have been named among the "Top Attorneys" for 2017 by Suburban Life magazine in the practice area of divorce and family law.
The attorneys receiving the honors include: firm founder and managing partner,Jeffrey M. Williams; firm partner Susan J. Smith; firm partner Robert J. Salzer, who holds an LL.M. degree in taxation; associate attorneys Jennifer R. Ryan and Melanie J. Wender, and Lynelle A. Gleason, who also practices estate law.
The annual list of Top Attorneys in Suburban Life highlights the best legal practitioners from the greater Philadelphia area who focus their legal practices in a wide range of practice areas, from business law to criminal defense, medical malpractice and more.
Williams Family Law, P.C. – Williams Family Law, P.C., is a premier family law firm based in Bucks County, Pa. The firm provides individuals with matrimonial and family law legal counsel and representation in alimony, child support, child custody, divorce, cohabitation, grandparents' custody rights, equitable distribution, marital settlement agreements, prenuptial and postnuptial agreements, separation agreements, spousal support, matrimonial taxation issues and related legal matters. The family law attorneys also provide guidance and representation in alternative dispute resolution forums, handling mediation, arbitration and custody dispute resolution. The practice at Williams Family Law centers on four core principles: experienced guidance, compassionate advice, powerful advocacy and knowledge of the local courts and counsel. The firm prides itself on leadership within the profession and a strong record of success. To learn more, visit http://www.bucksfamilylawyers.com or email questions(at)bucksfamilylawyers.com.
# # #